I'm getting set to head out to a wedding in Butler County, but before I do it's time to post a teaser photo from Alex and Rich's wedding at Armstrong Farms (also in Butler County) last weekend.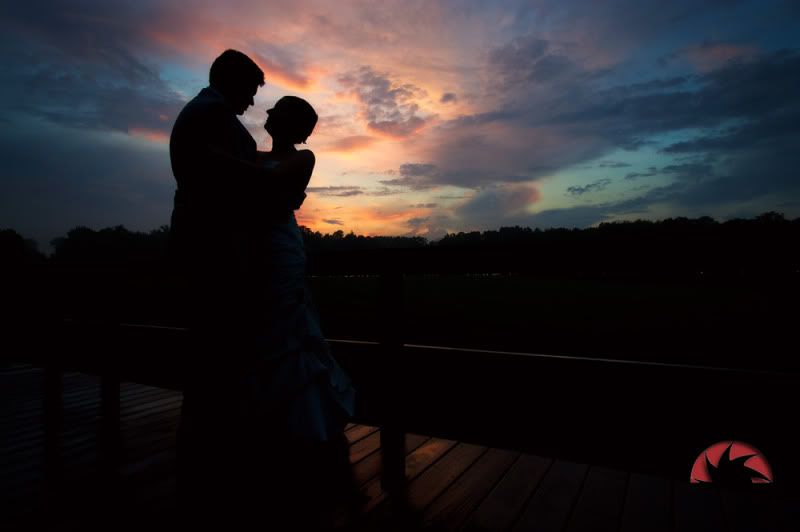 The weather was just awful for their wedding, but spirits remained high.  Then just around 8 o'clock the showers lifted and left a beautiful sunset in their wake.  We headed over to the back deck of the Love Cottage for a few photos as the clouds were lit bright orange by the setting sun.
I saw Kathy and John Allen and their crew working hard behind the scenes to keep the torrential downpour from affecting the festivities.
The full blog posting will go up later this week.  The ceremony was moved inside the barn (which turned out to be quite nice) and there are a lot of really fun photos from the reception!
Check back soon.