After their wedding ceremony at Heinz Memorial Chapel, Cristine and Ryan headed to the reception at Pittsburgh's Grand Hall.  I've photographed other events there, but this was my first wedding at the Grand Hall.  It is a spectacular venue with a huge dance floor.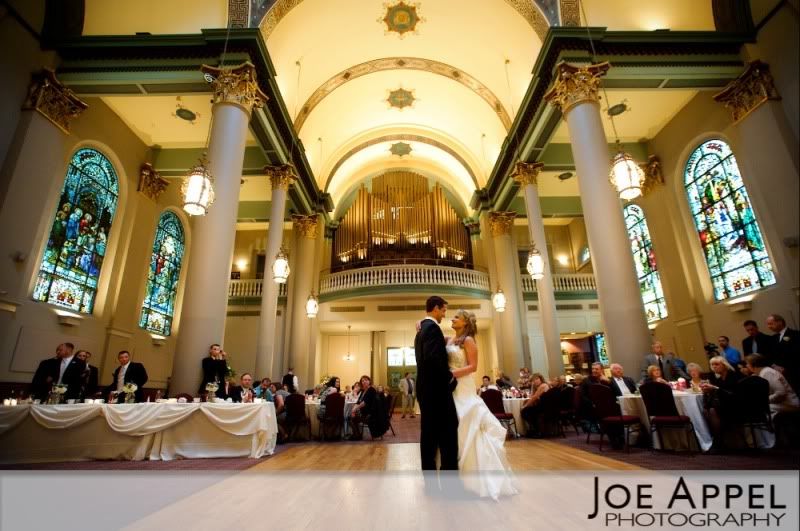 All eyes were on the couple during their first dance, but I don't think they noticed.
The dance floor soon filled up with Dan Davis from DJ Rockin' Bob's providing the music.  The Grand Hall staff was very courteous and accommodating when I asked to go up to the balcony to get a bird's eye view of the dancing.
When my wife and I were newlyweds, we rented a double row house about a block from The Priory, which is attached to the Grand Hall.  Both facilities have become a cornerstone of that neighborhood.  The original owners,  Ed and Mary Ann Graf, have also opened a bakery on nearby East Ohio St. which makes terrific wedding cakes and other baked goods.  Check it out.
Joe