Two great weddings last weekend, and I'm working my way through the images.  Here are a few from Jessica and Doug's wedding at the Pittsburgh Center for the Arts.
The officiant for the ceremony was Jess' uncle.  The ceremony took place on the landing of the staircase leading from the main room of the PCA to the second floor.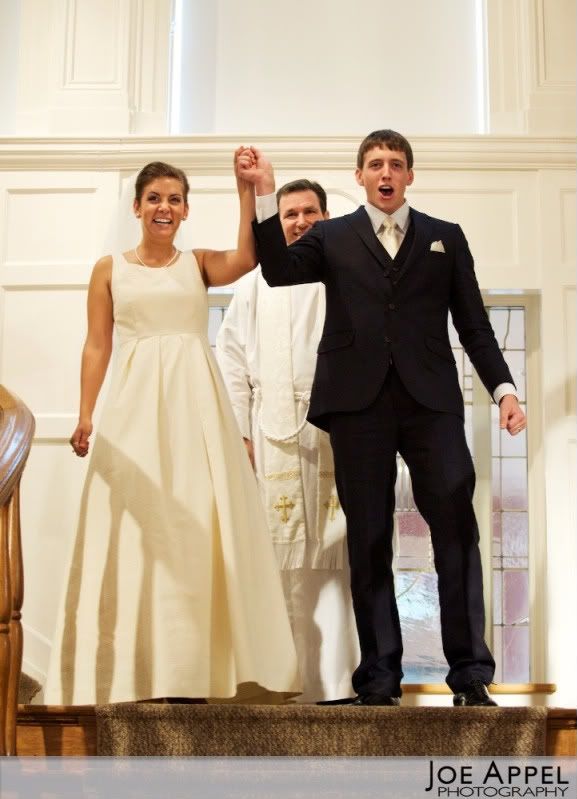 After the ceremony, we went outside for a photo session.  I'll post some of those later this week, but here's one of a couple of well wishers as we left and walked across the lawn.
After the formals Jess and Doug had their first dance, which they concluded with style.
Check back for more photos from this wedding and also from Cristine and Ryan's wedding on Saturday.  Lots of wonderful photos from both weddings.
Joe