We were blessed with perfect weather last Saturday for Laura and Todd's wedding at Oglebay Resort near Wheeling, WV.  It was the first time I've ever had the pleasure of photographing a wedding at Oglebay – a place my family loves to visit.
Laura was simply stunning in her beaded dress with a long, long veil.
The dress was a work of art: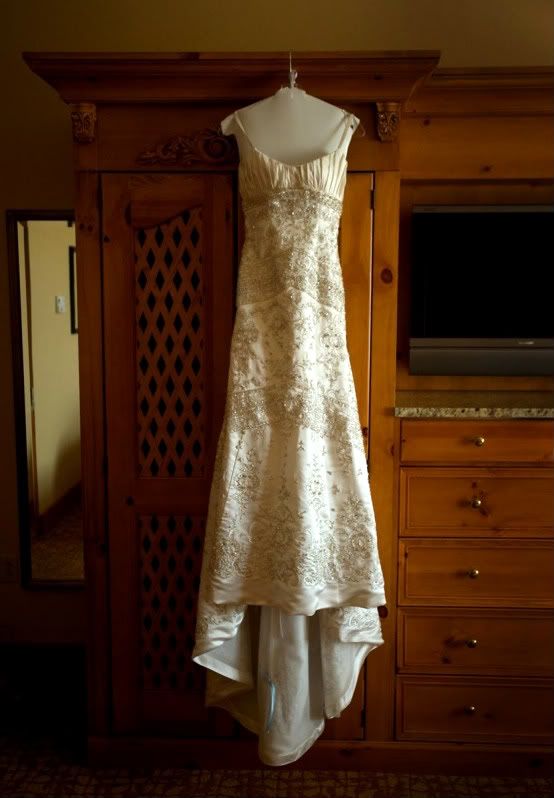 Todd's sister helped Laura with the garter: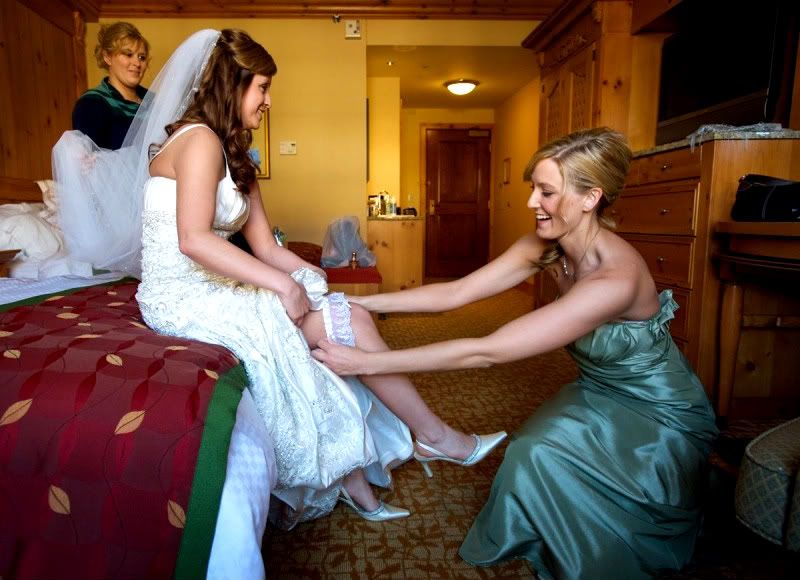 The girls all went to get some food – something I always encourage because it's a long time from breakfast to the reception.  I know that I'm not at my best on an empty stomach, so brides please eat something – no matter how nervous you are or even if you don't feel hungry.  You'll be glad you did.
This gave me the chance to get with the guys while they got dressed.  I ran into Todd and his groomsmen in the hallway and rode the elevator with them:
There were a few mixups from the tuxedo rental company.  The guys took it all in stride, but when Poe, the best man, tried to put on the shirt included with his tux it turned out to be about 4 sizes too small!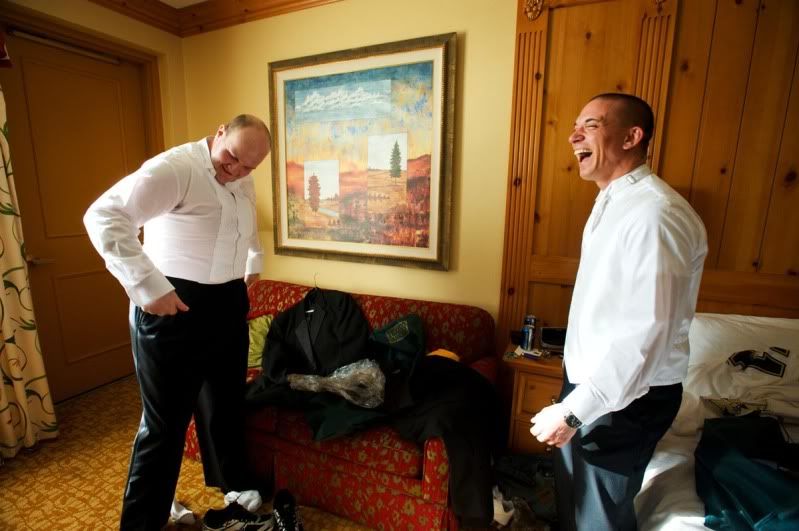 Even after all of that, once they got their formal wear on the guys looked great: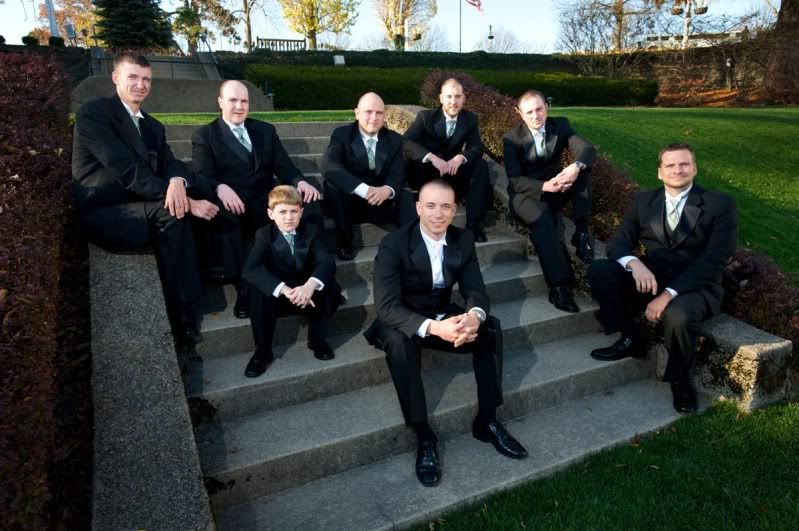 The guys headed to the church in downtown Wheeling while Laura put the finishing touches on her hair and makeup: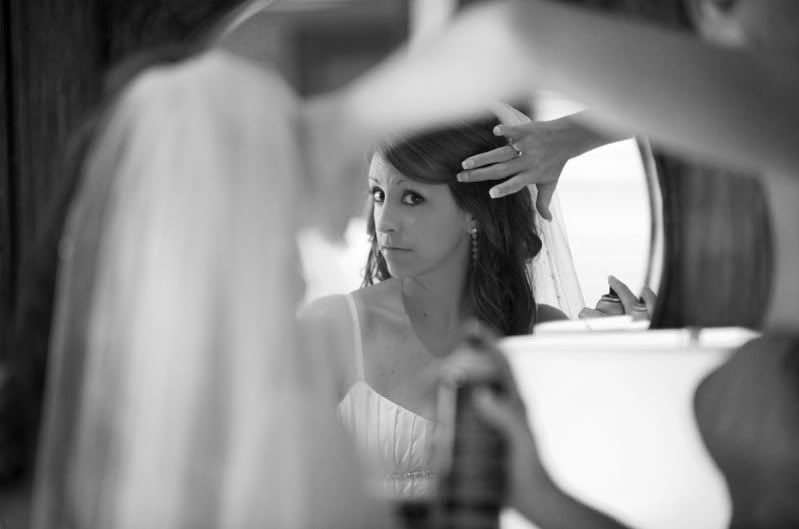 Have you ever watched the show Cash Cab?  I couldn't help but think of that looking at the ceiling of the enormous Hummer limousine Laura and Todd hired for the day.  While riding down the mountain to Wheeling, I saw Laura looking out the window no doubt thinking about the ceremony and all the planning that went into this day: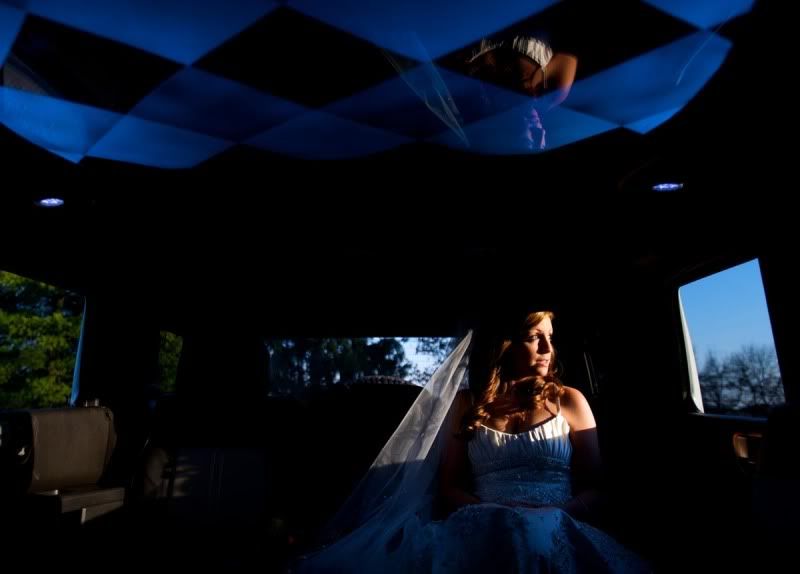 Once we got to the church it was only a couple of minutes before the ceremony began: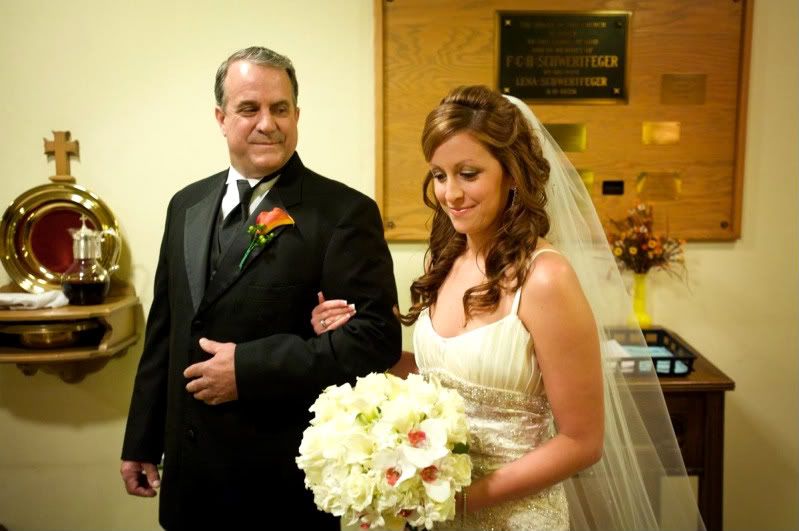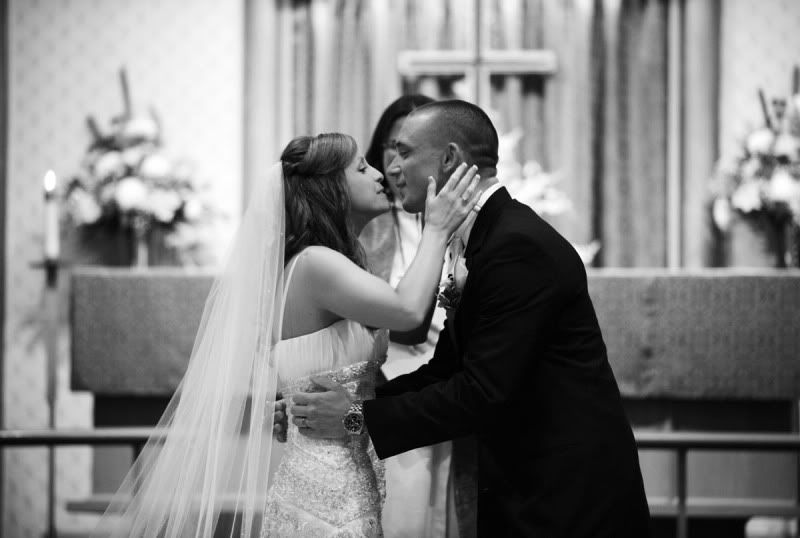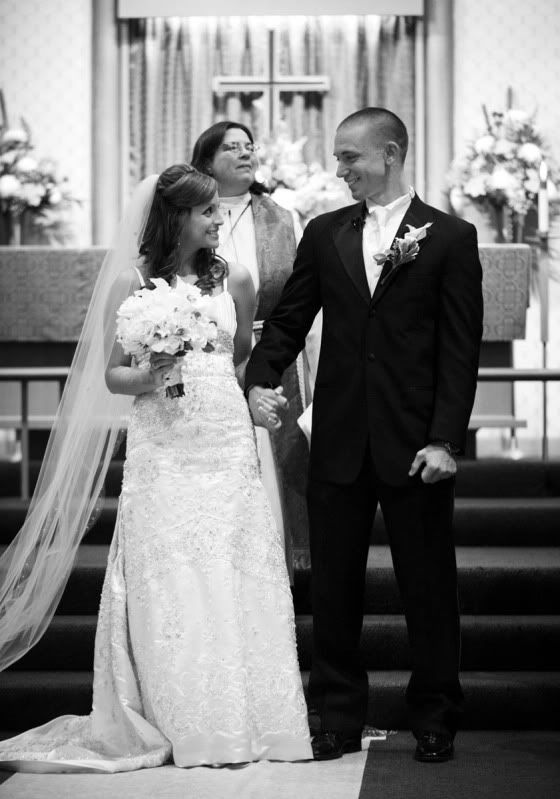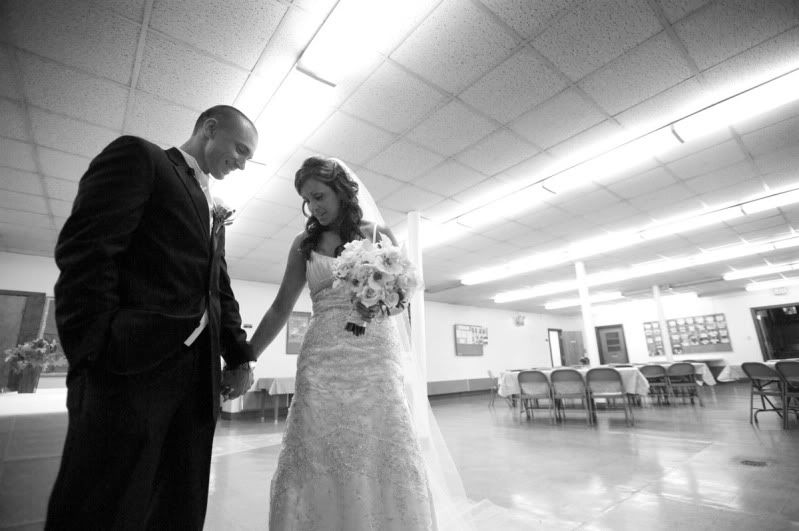 From there, it was back to Oglebay for some formal photos.  It took a while for the land yacht we were in to find a place to turn around so we had to work fast because the sun was setting.
The reception was held in the Pine Room.  Everybody enjoyed the slideshow of images of Laura and Todd growing up: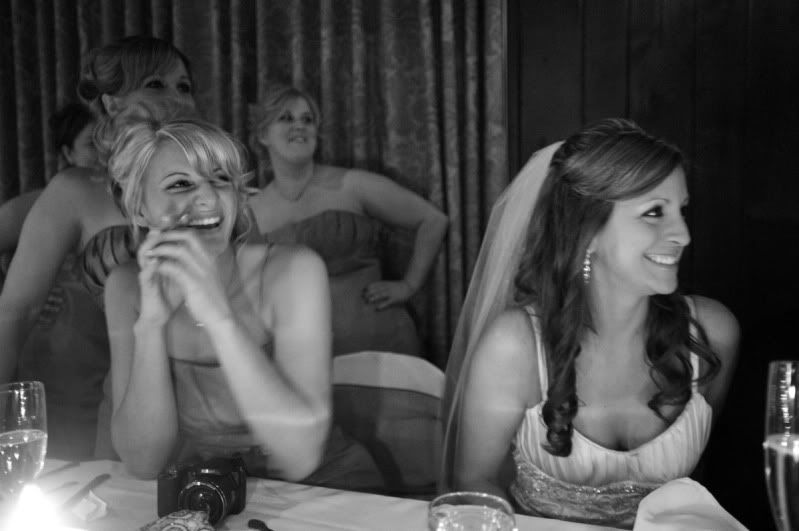 After an excellent buffet dinner (Thanks!!!), the rest of the evening was about dancing:
…and some drinking: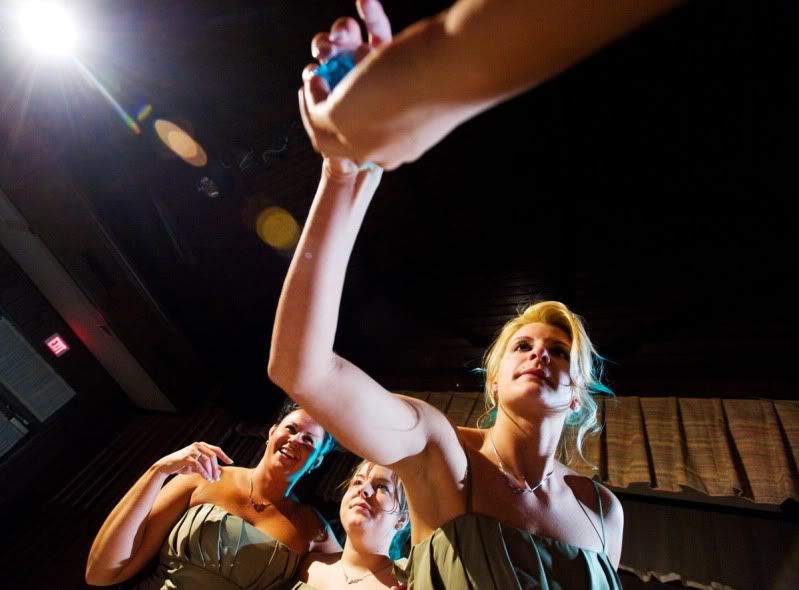 …and still more dancing: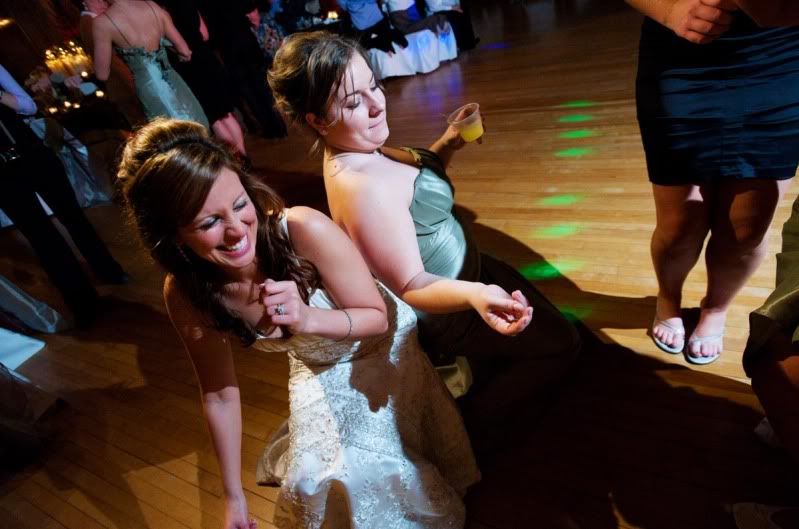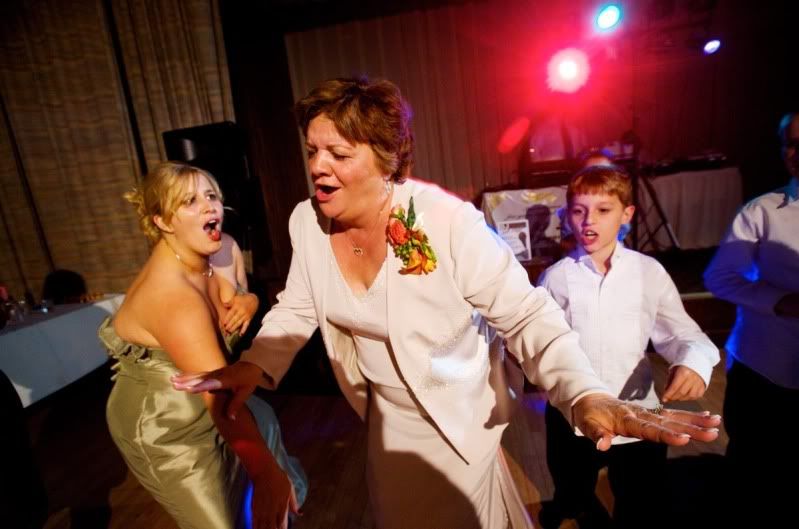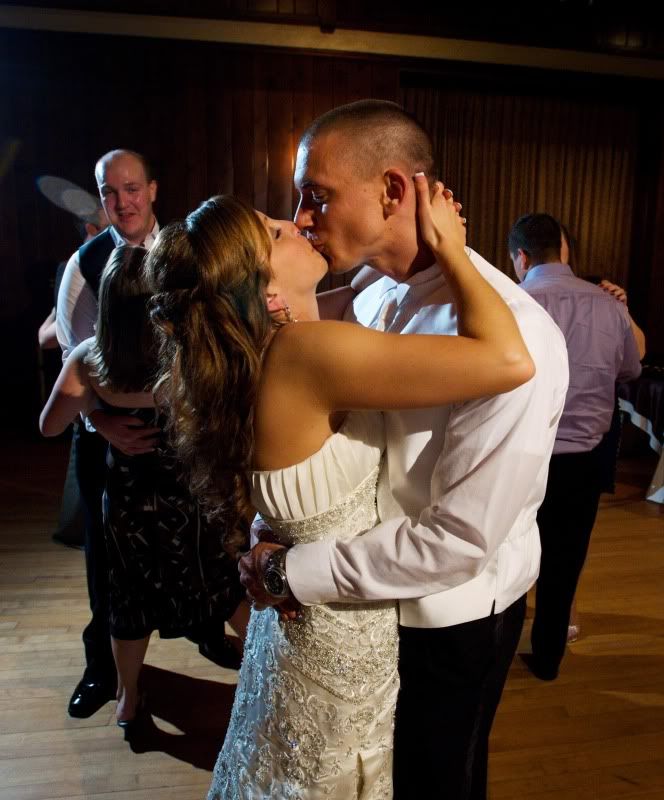 Laura and Todd, what a pair!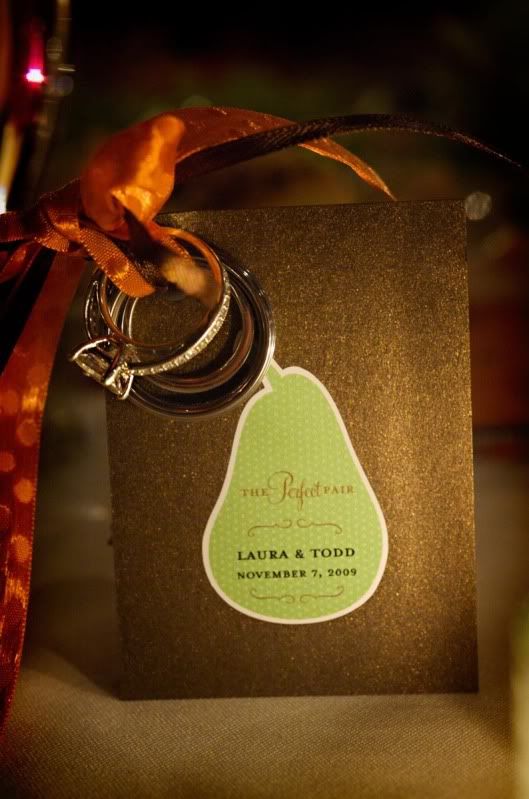 Thanks again, we had a great time photographing your wedding.
My wife and kids came along and spent the day enjoying the Good Zoo and swimming at the Wilson Lodge.  In fact, I was in the pool at 7:30 the next morning with my kids – they couldn't wait to get up and go swimming!
Joe