Last Saturday marked the official beginning of the wedding season when Lori and Chuck got hitched at one of my favorite venues, the Grand Concourse.
It was the most intimate affair I've ever photographed, with a total of 8 people including the bride and groom.  I loved it!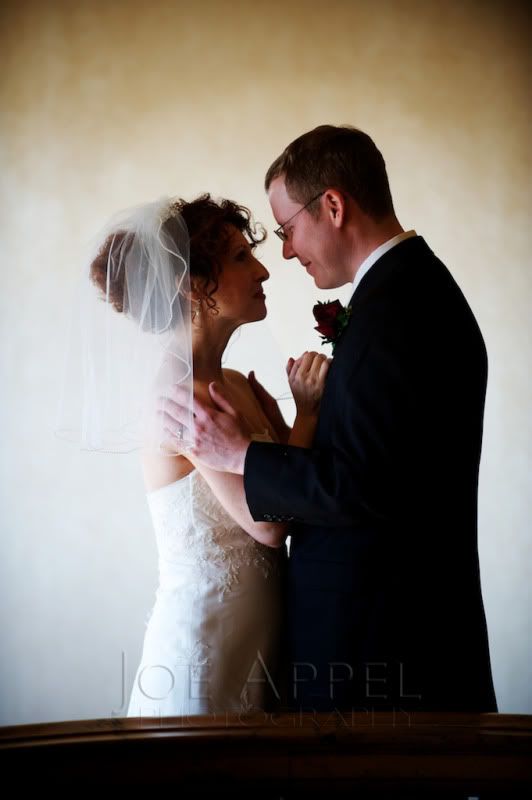 After a short ceremony on the grand staircase, the wedding party was served a delicious lunch (thanks!) in a private room.  It was kind of surprising how many photos we took over such a short period of time.  I attribute that to a combination of a fantastic venue (once one of Pittsburgh's majestic gateways by rail) and a wonderful couple open to lots of ideas.  My assistant Caroline and I were joined by Andrew Russell, who helped cover the ceremony from above and behind the doorway at the top of the staircase.
So here are a few photos.  Enjoy!
Lori gets ready as her mom looks on: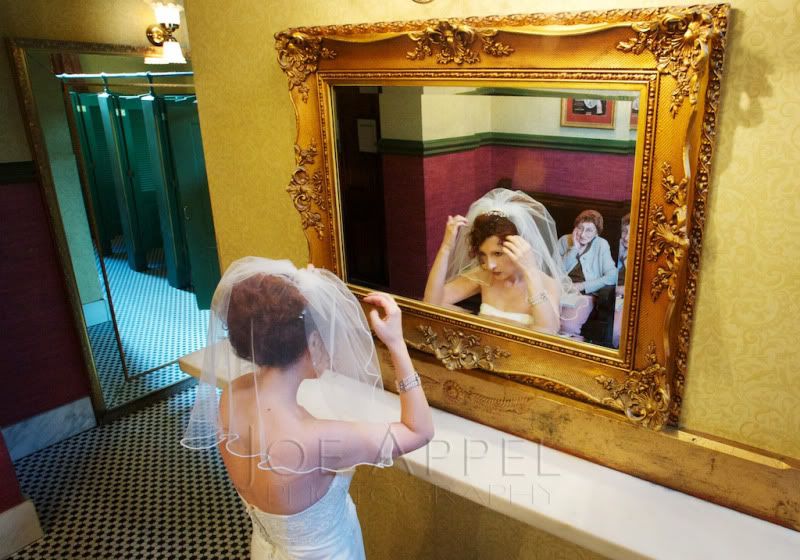 Loved Lori's shoes: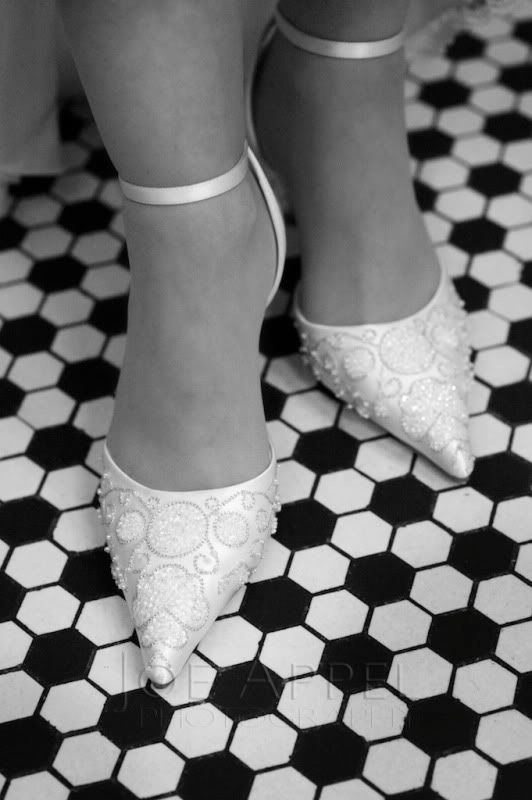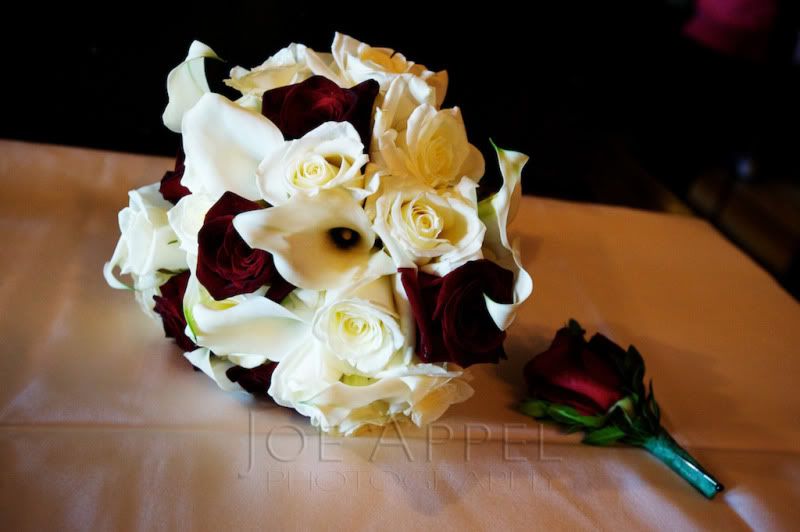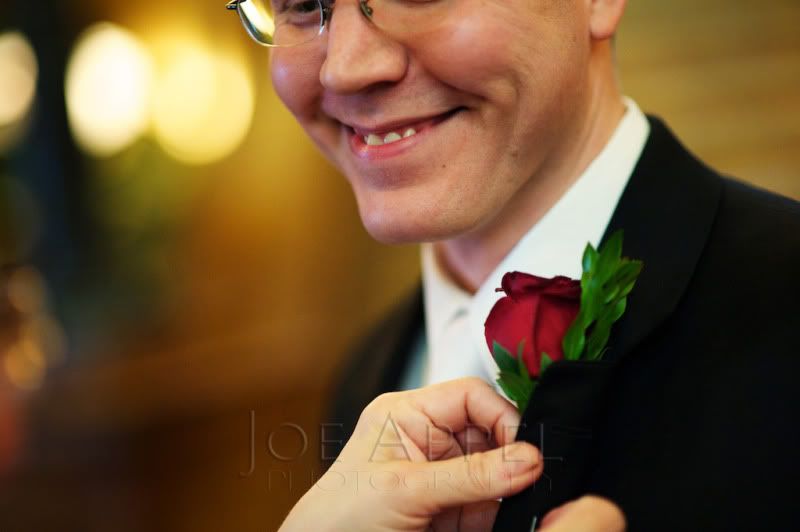 Chuck looking dapper: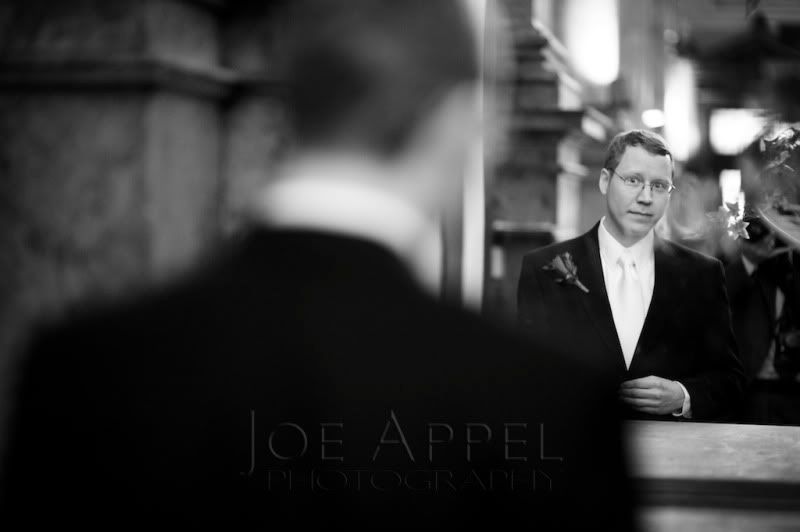 Andy's photo below of Chuck's nephew helping to decorate: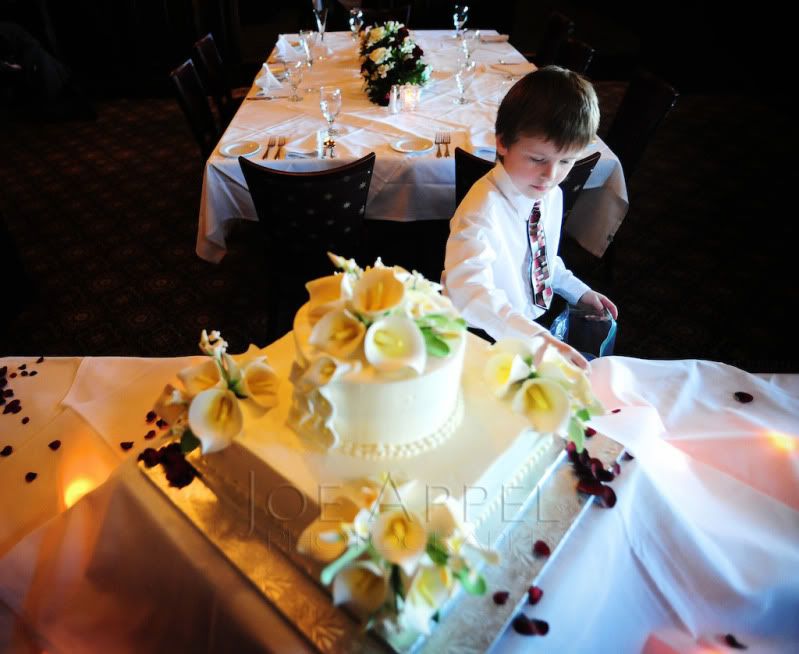 Lori giving flowers to Chuck's mom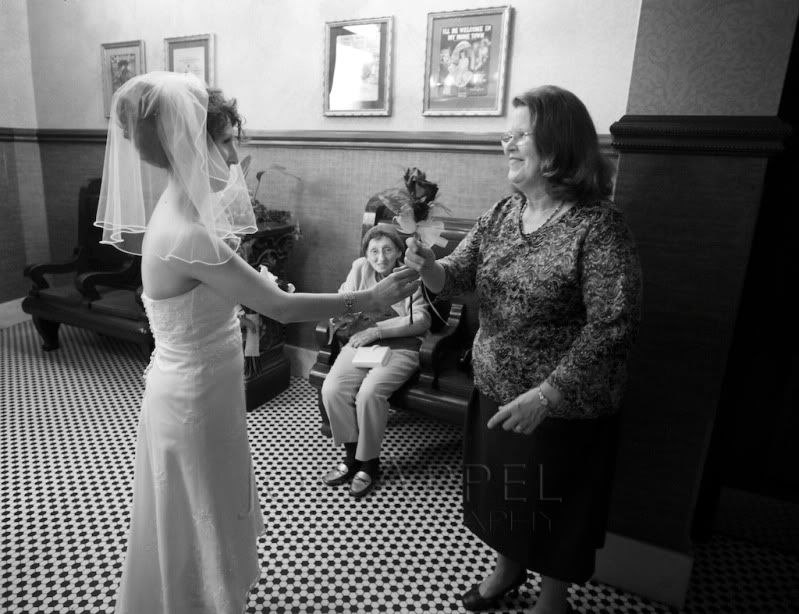 Chuck's nephew starts the music: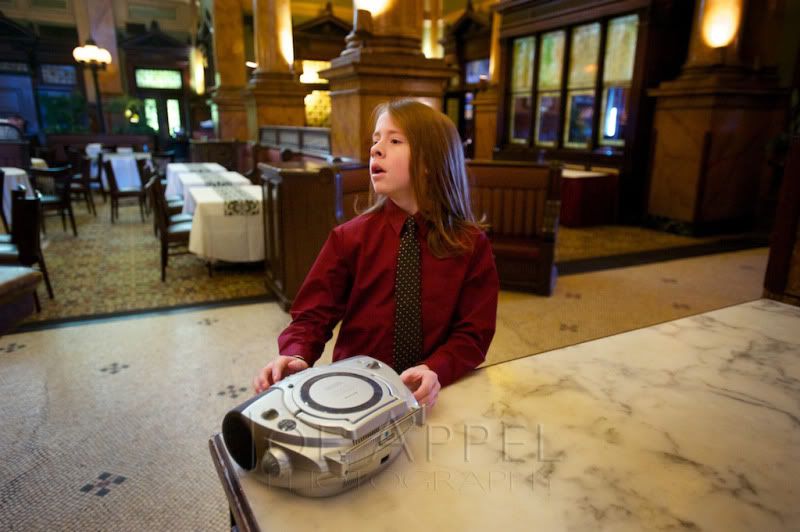 …while Lori stands ready to enter the room: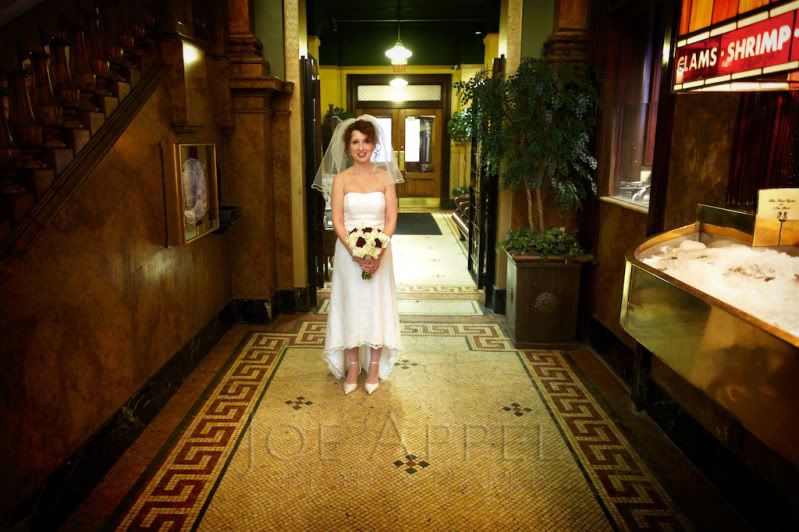 Chuck greets his bride at the bottom of the staircase: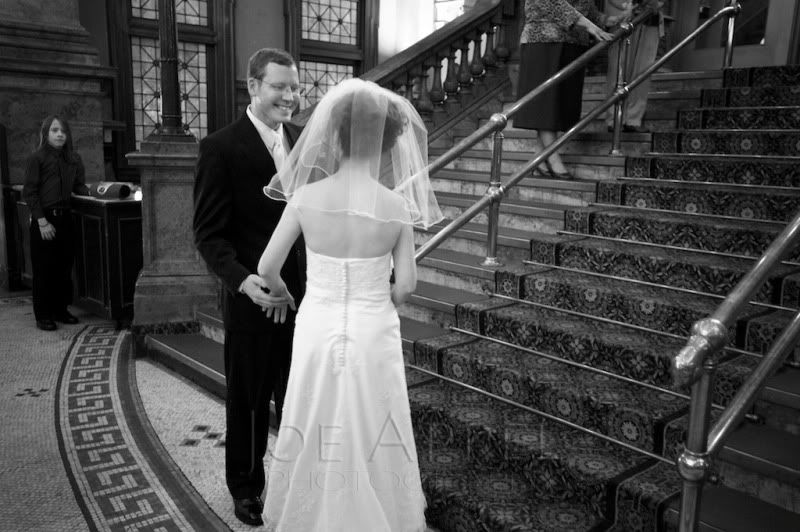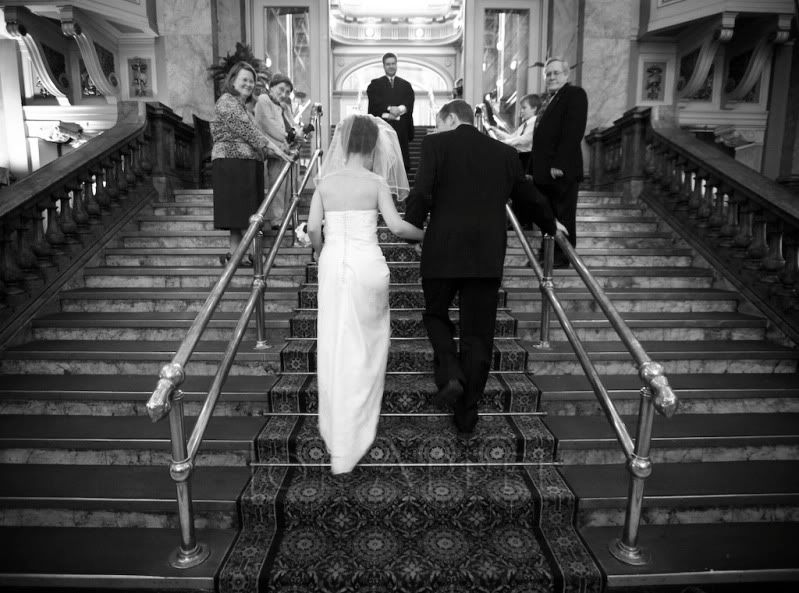 The photo below is the view from Andy's angle: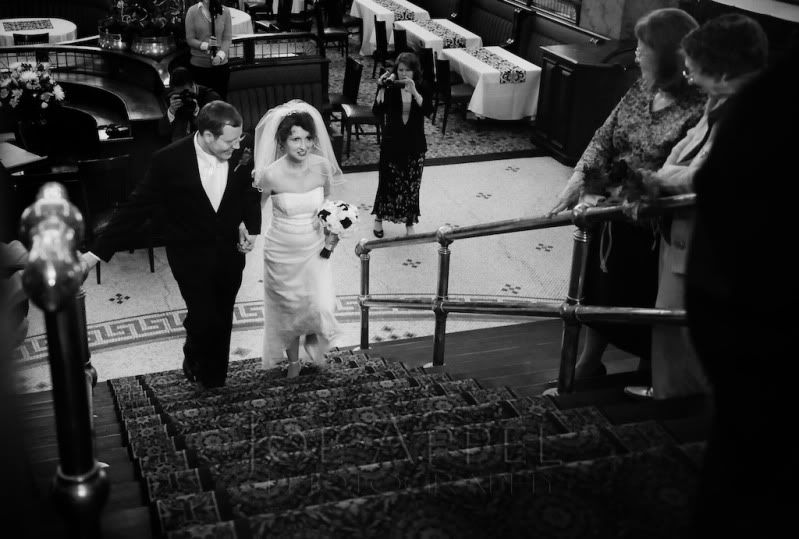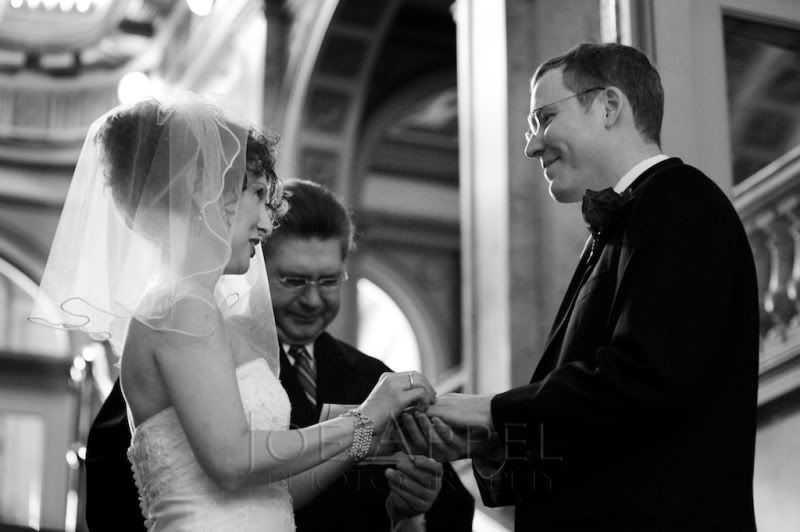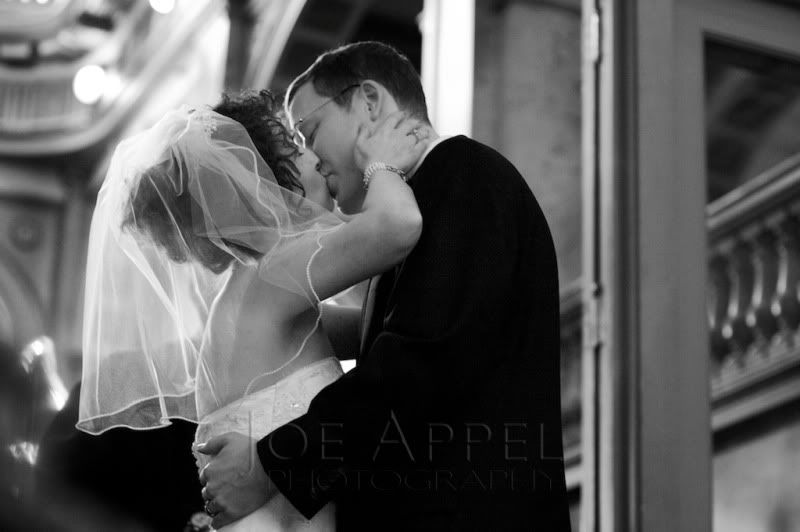 And back down the stairs as husband and wife: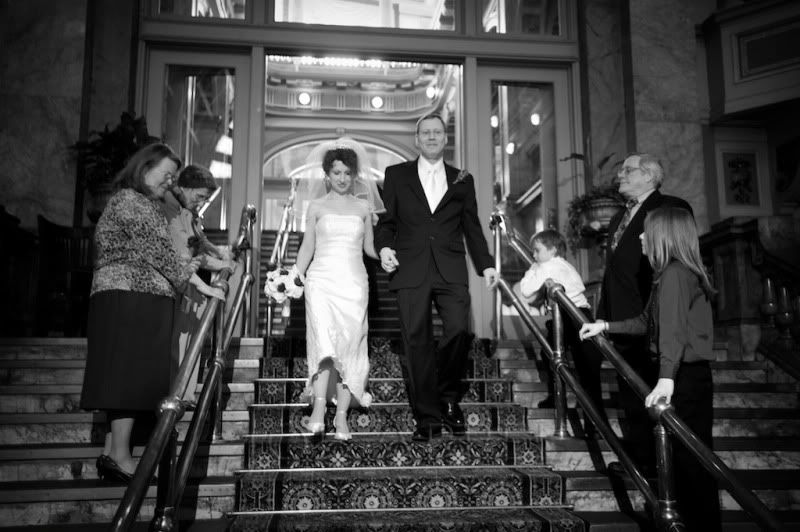 We went outside for some photos on a sunny early March morning. It was brisk, to say the least. Kudos to Lori for braving the cold.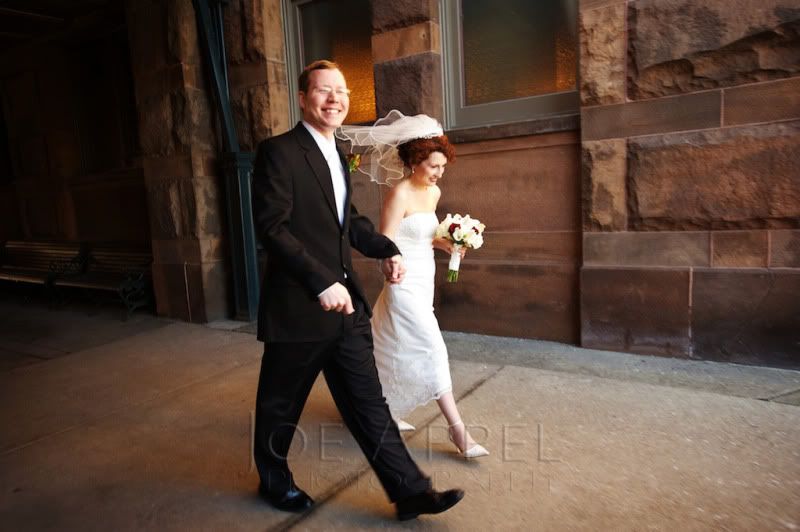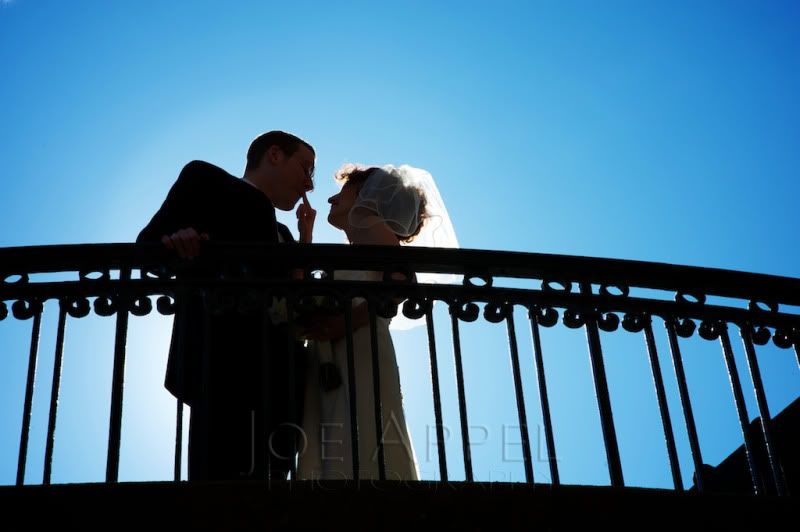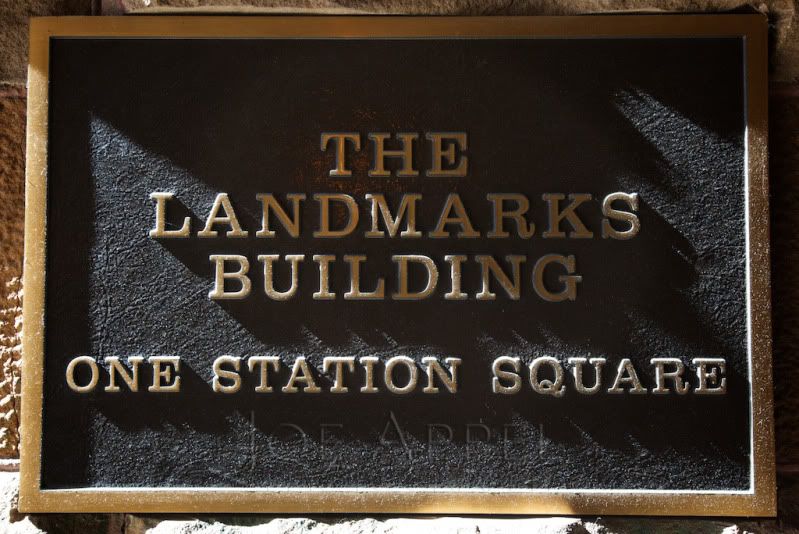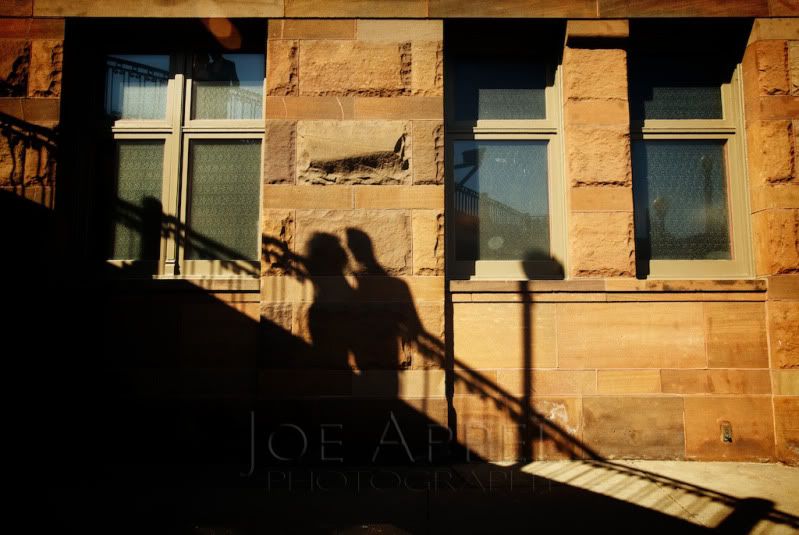 Back inside, where it was warmer: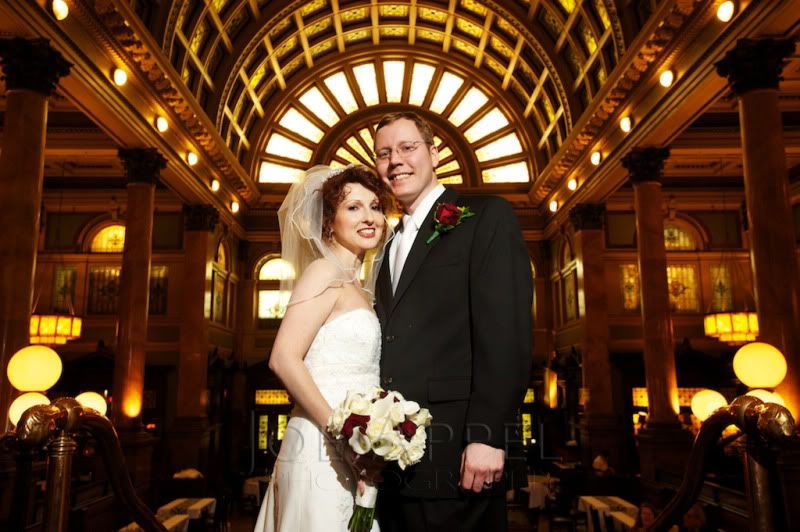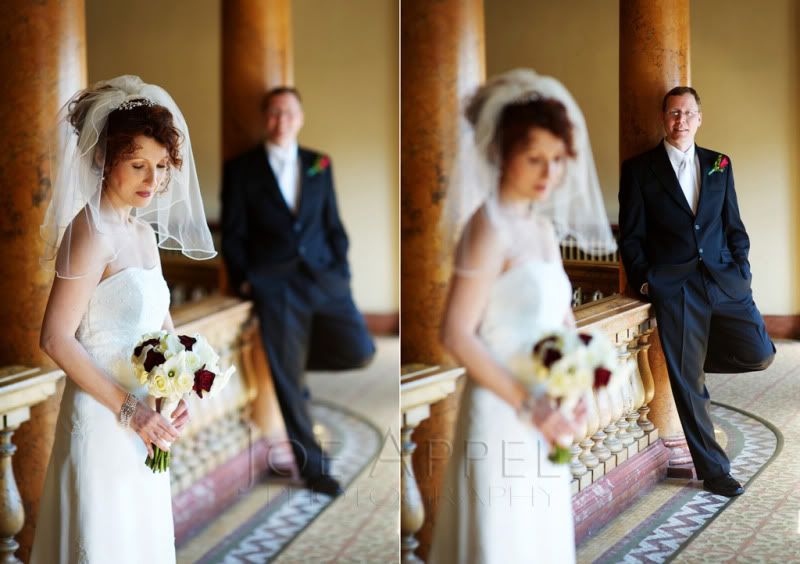 Lori looking gorgeous in her gown:
The handsome groom: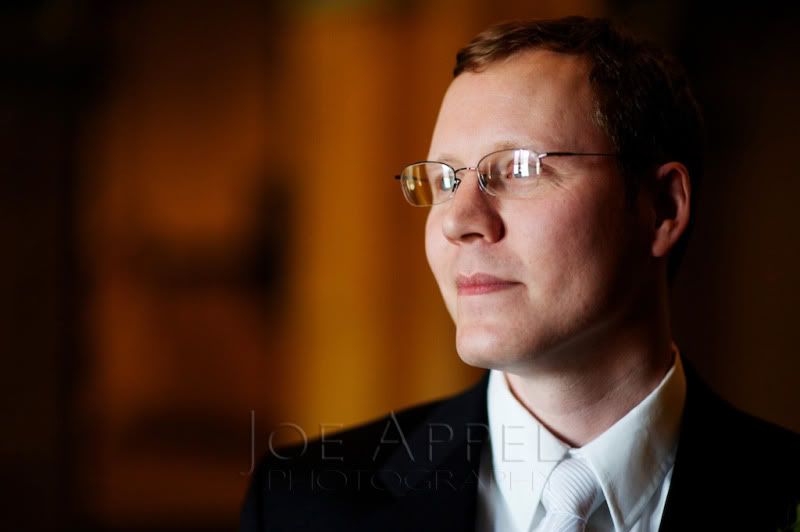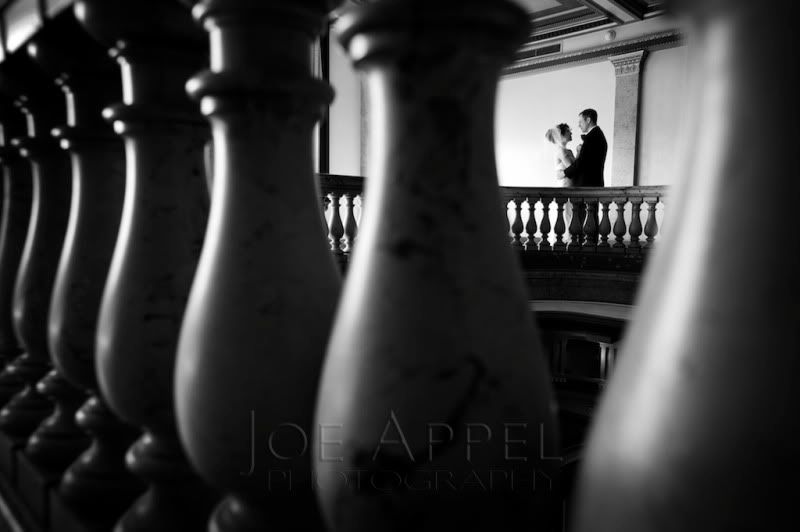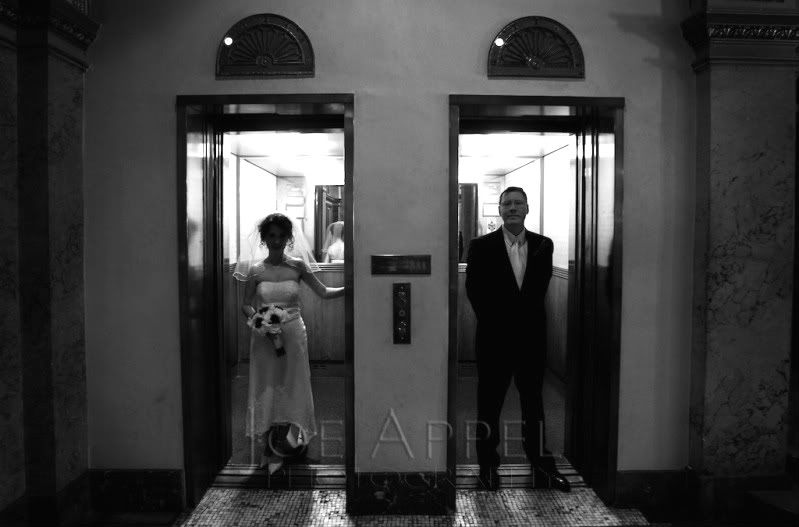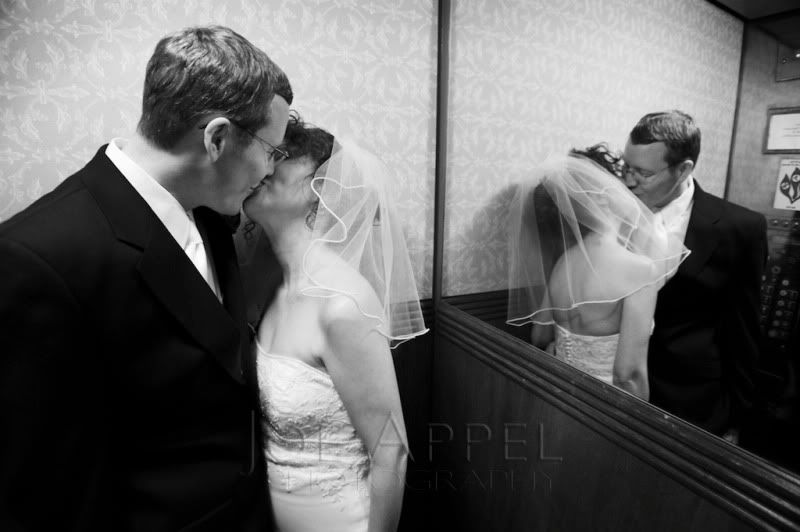 After the portrait session we headed to the dining room, where Chuck and Lori made their entrance: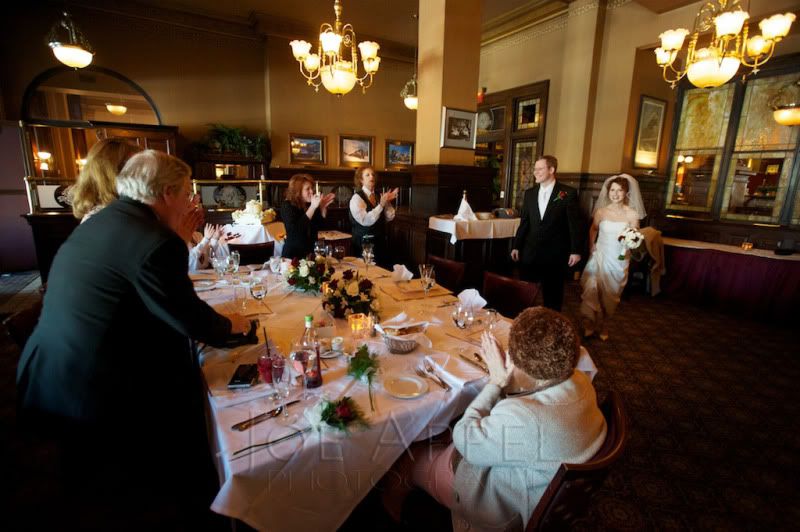 Showing off the rings: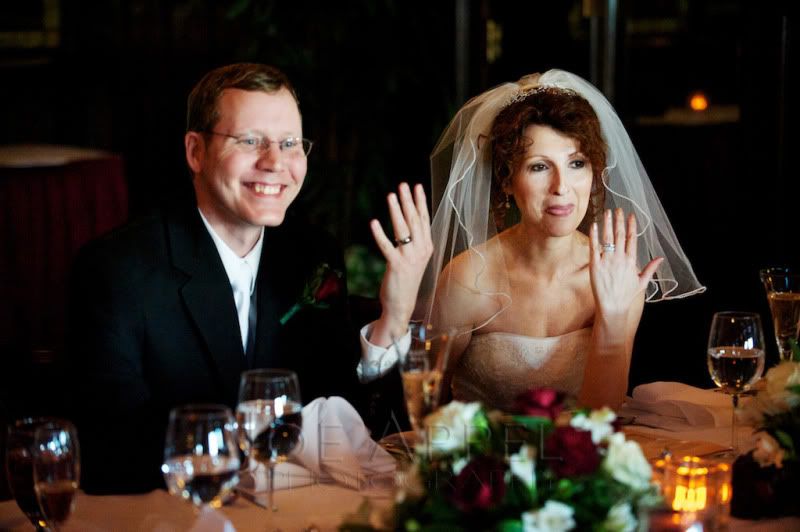 Lunch was ordered from the menu: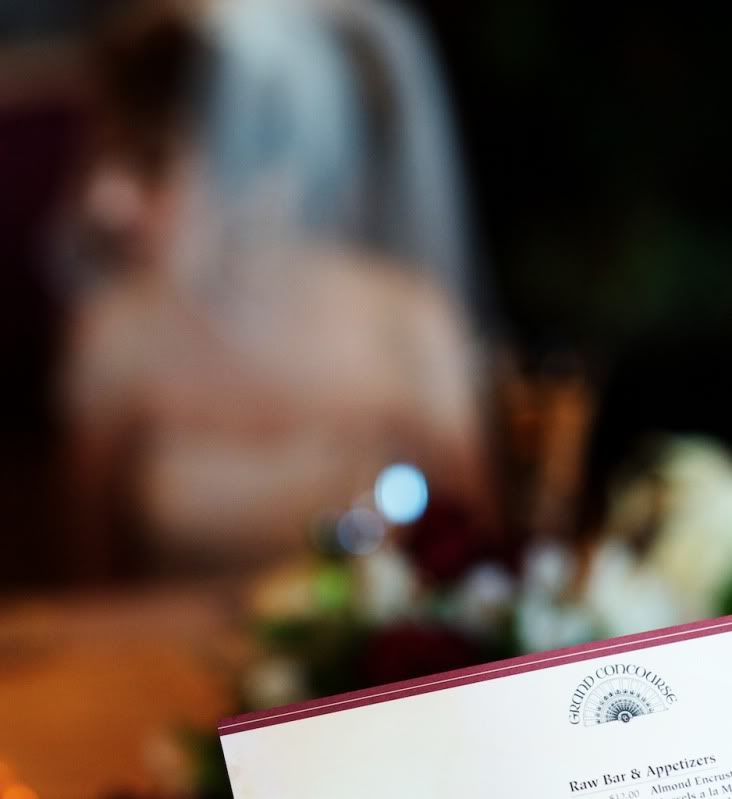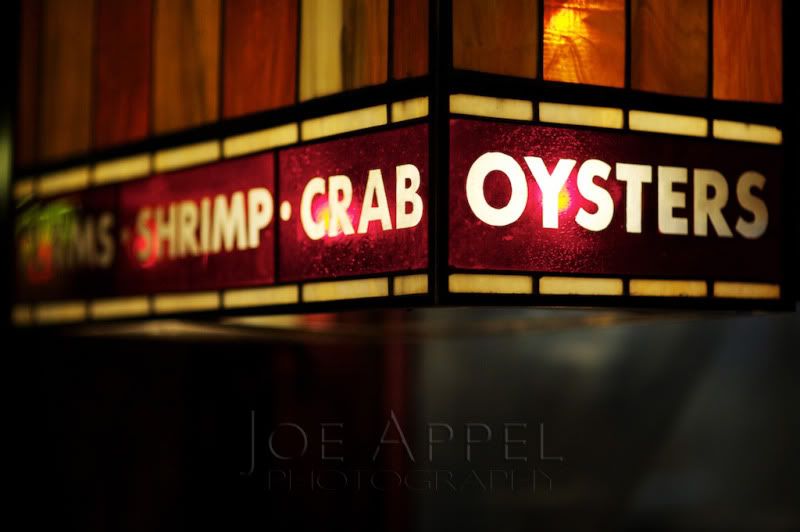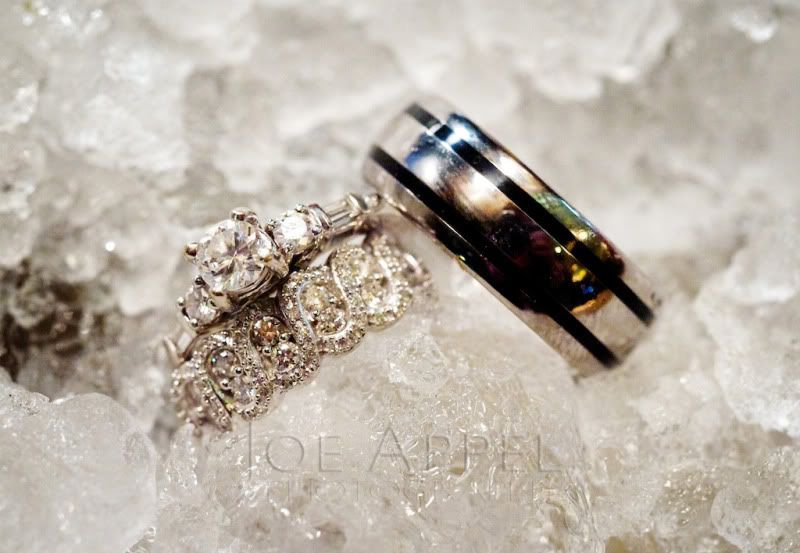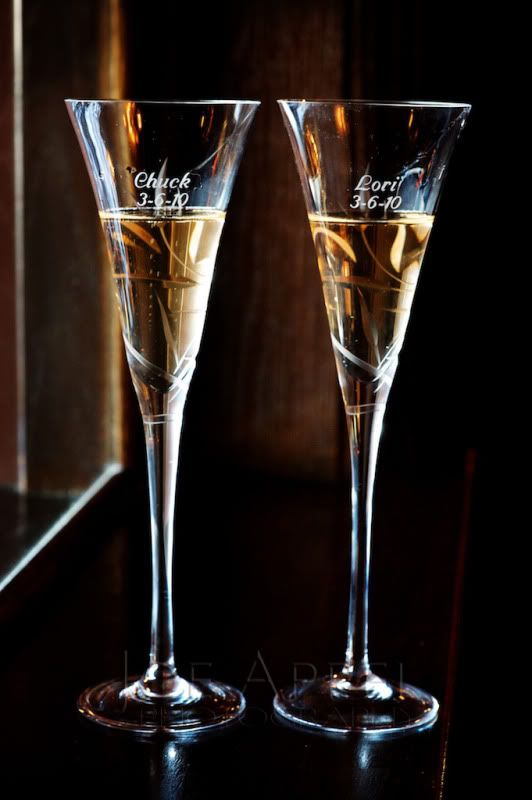 Cutting the cake: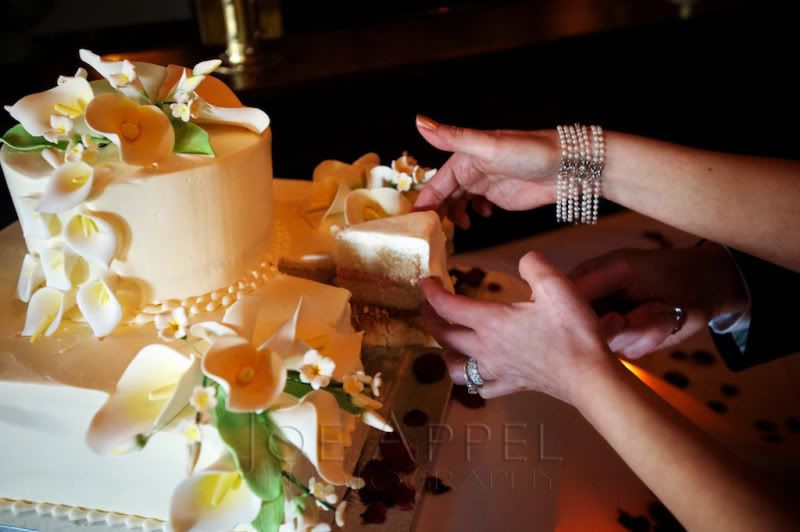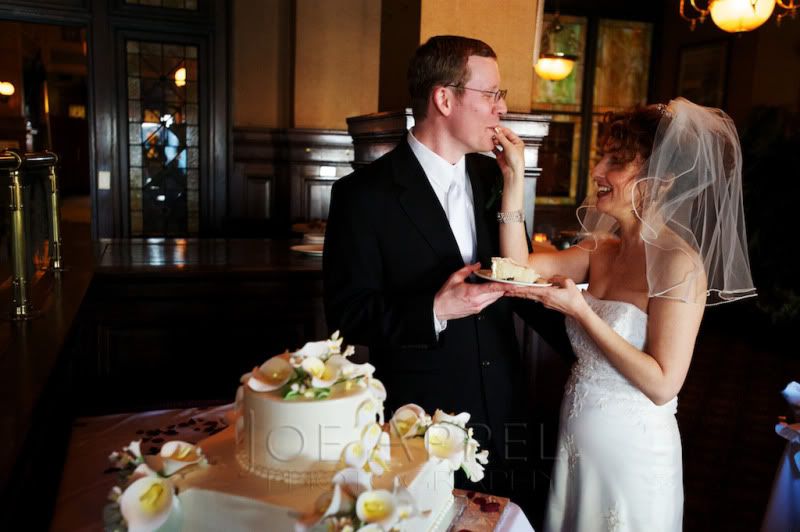 There was no first dance planned, but by special request of Lori's mom the couple got up to dance (to Otis Redding's "These Arms of Mine" – YES!!):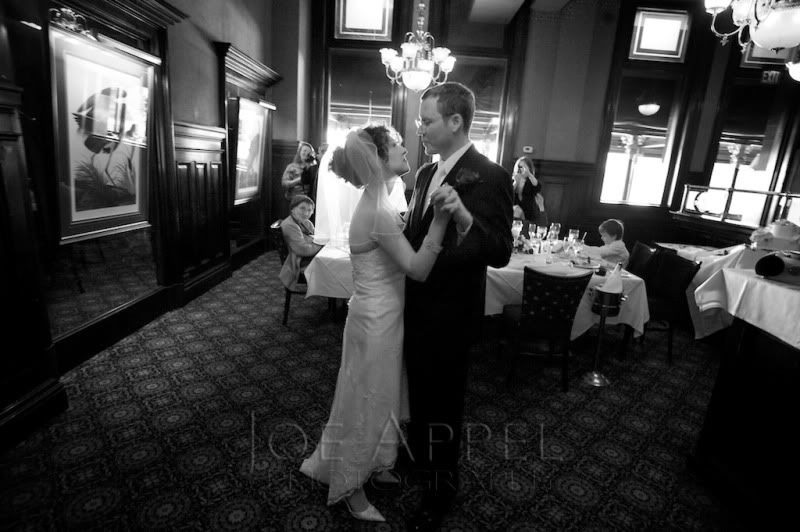 While Lori's mom watched: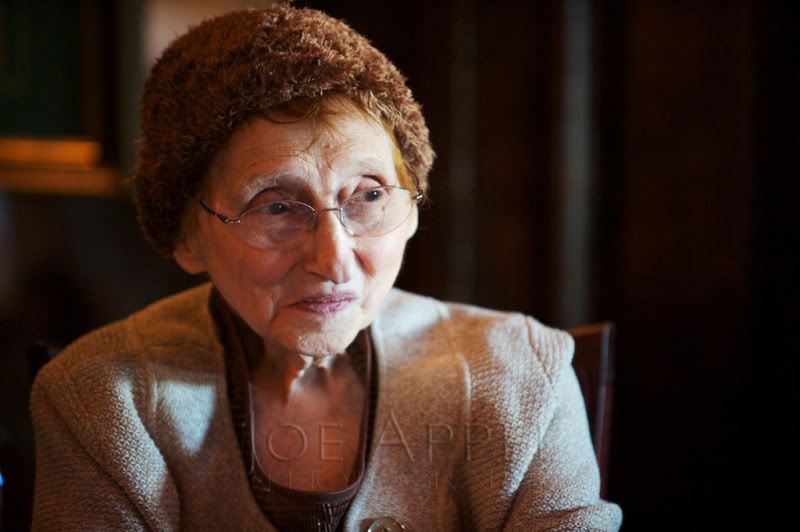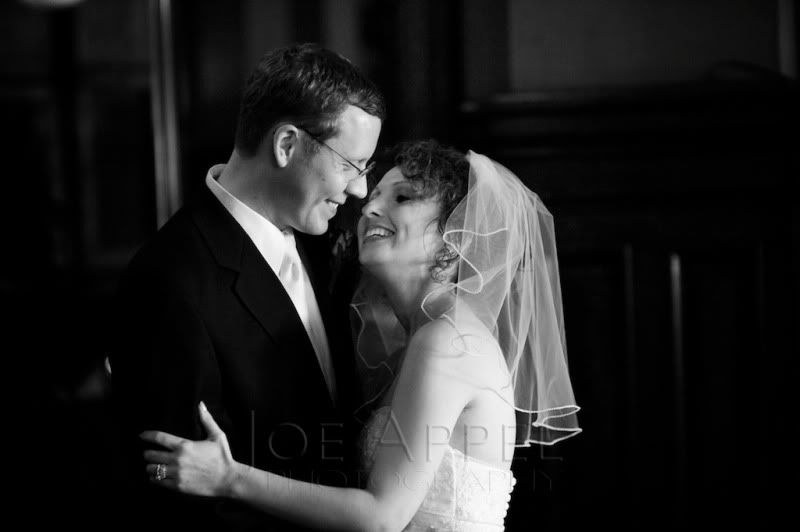 As morning turned into early afternoon the light in dining room next to the train tracks got really soft and nice, so we went in there for a few last photos: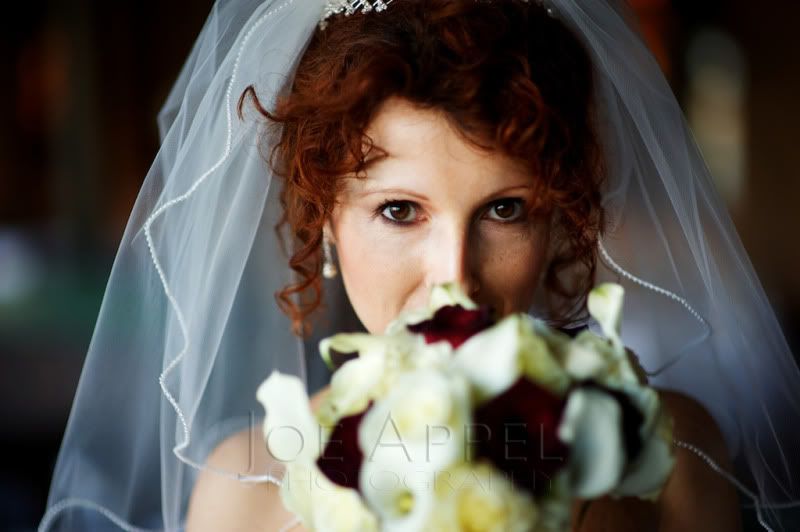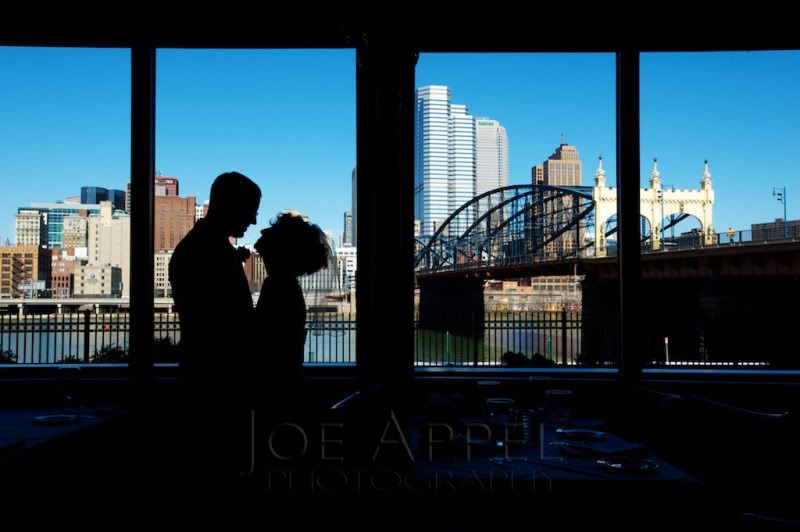 A special thanks to Brian George, Grand Concourse group sales coordinator, and his staff for being so friendly, efficient, and accommodating.
What a great way to start the 2010 wedding season!  Thank you very much Lori and Chuck.
Joe