Yesterday, I covered a moving and solemn ceremony: A memorial mass for the intention of the victims of the April 10th plane crash near Katyn that claimed the lives of 96 people, including Polish president Lech Kaczynski.
Pittsburgh is a conglomerate of ethnic neighborhoods and this ceremony took place at the magnificent Immaculate Heart of Mary Church in Polish Hill.  I've passed this church many times over the years, but yesterday was the first time I'd been inside.  As lovely as the building is, I found the grace and spirit of welcome by the parishioners to be even more beautiful.
Part of the mass was said in Polish, and the hymns sung in the native language were divine.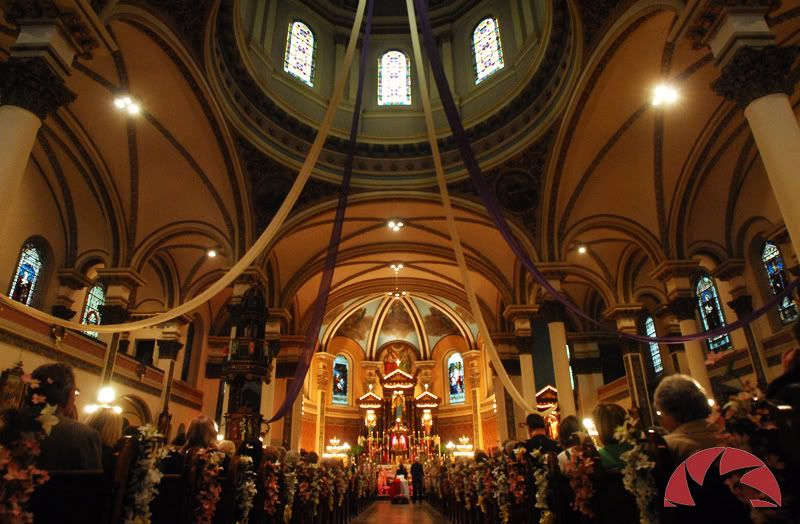 Father Joseph Swierczynski offered prayers as he passed by a symbolic casket draped in the Polish national flag swinging a thurible filled with burning incense.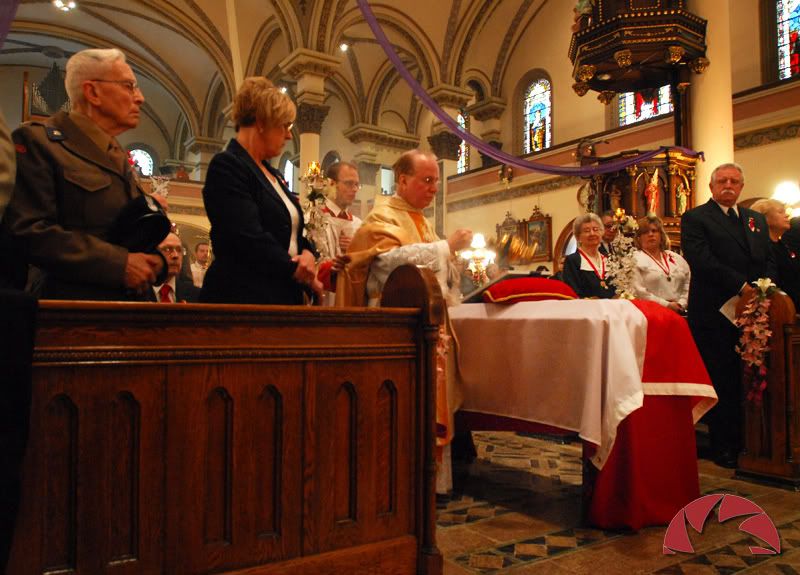 Parishioners handed candles to ushers to light and place in front of a Polish national crest.  One candle for each of the 96 victims.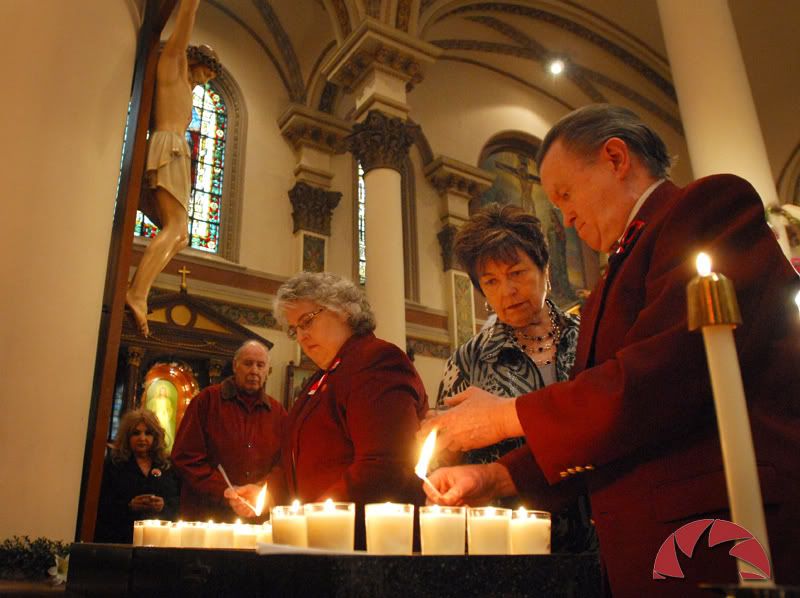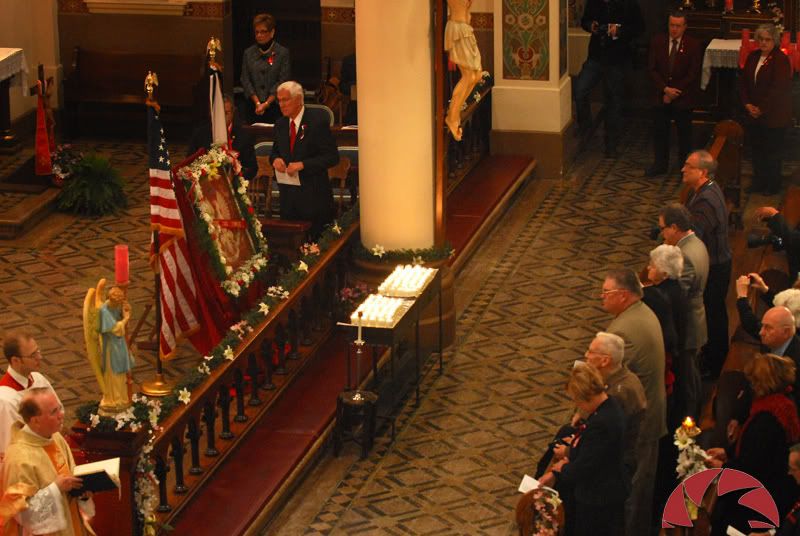 Parishioner Julian Jarosz, 86, rolled up the Polish national flag after the service ended.  Jarosz, of Lawrenceville, served with the Polish Resistance during World War 2.  The plane crash was doubly sad because it happened when president Kaczynski was leading an entourage to a memorial ceremony honoring the 20,000 Polish officers who were massacred there by the Soviets during World War 2.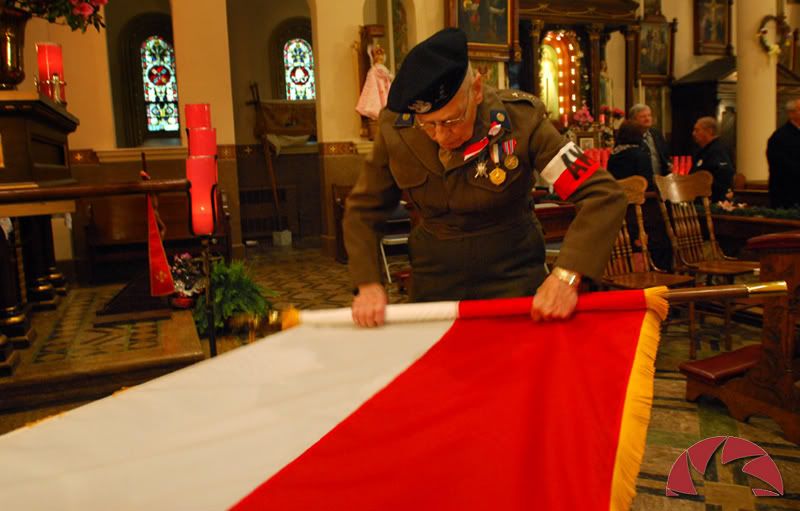 I had a very interesting conversation with Mr. Jarosz and his wife, who both emigrated to the United States in the late 1940's.  It never ceases to amaze me when I meet older folks who seem so ordinary in every day life, but who have lived history in such extraordinary ways.
Joe