I went over to Art All Night as it was still going strong this morning to take some photos and who should I see but Allison and Brennen – one of my favorite couples from 2008!
They were volunteering for the event and had their 6-months-old daughter Adele with them.  Allison was cleaning up a bit after running the children's hands-on art activity.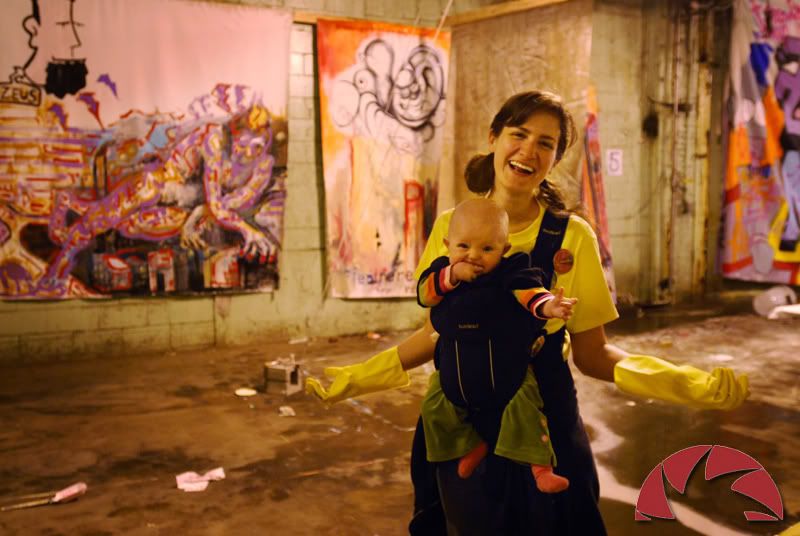 What a cutie!
I love to see young families growing, especially when I was there on their wedding day.