November has been a pretty eventful month.  Wedding season is winding down, but there really isn't an off season.
I worked all weekend long finishing up albums before the printer's deadline of midnight Sunday.  They're going to be terrific and once delivered I'll share some photos.  My latest sample from Finao is really beautiful – call me and I'll show it to you!  I've been meeting with couples about 2010 and am looking forward to some great weddings.
So, now that I have time to blog I thought it would be a good idea to show some news photos I've taken recently:
Sabrina DeMatteo (right) reads for a part in actor/writer William DeMeo's (left) new film "The Sixth Family" during a casting session at Mullen's bar on the North Side.  Sabrina was really good, I wonder if she got the part.  She sings with the band No Bad JuJu.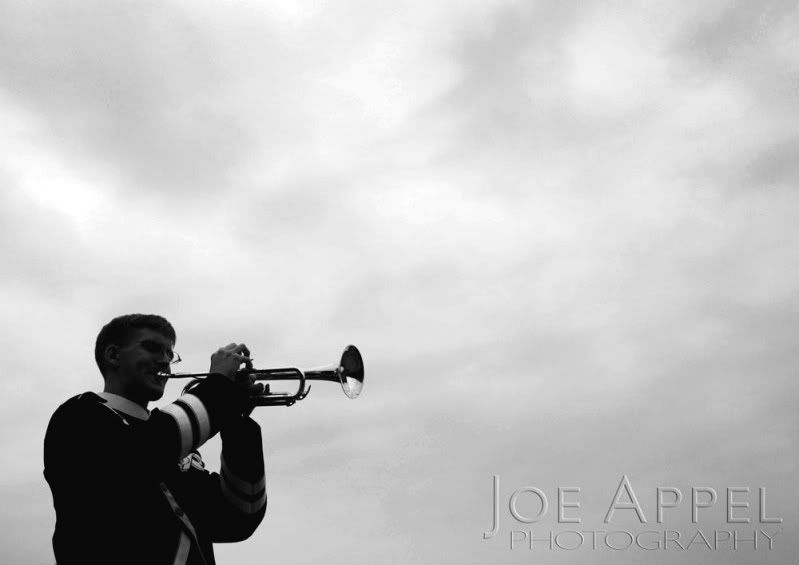 Trumpeter Ed Misback plays Taps at a memorial for Michael Slebodnik at Pine-Richland High School on Veteran's Day.  Army Chief Warrant Officer Michael Slebodnik, a Pine-Richland graduate, was killed in in Afghanistan on September 11.
Abigail Bosack learns to type using the Keyboard Town Pals program in Lisa Fogle's 2nd grade class at Jefferson Primary School in Shaler Twp.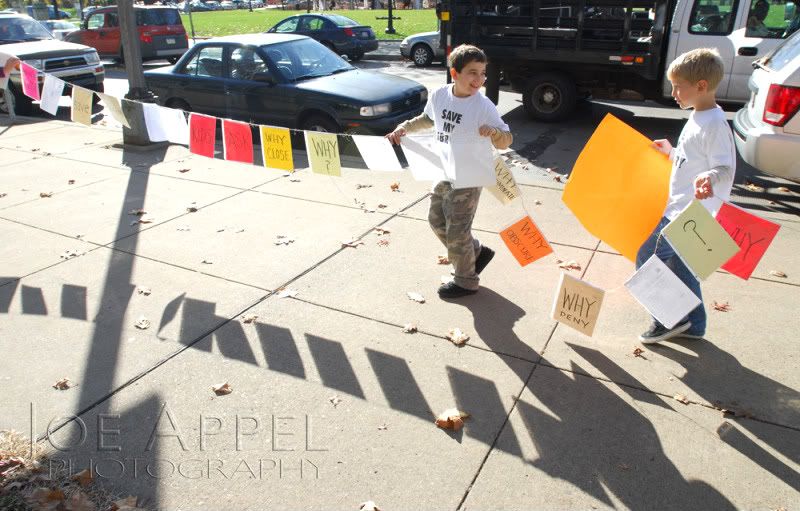 Ely Baraff (left) and his friend Julius Romano, both 10,  carry letters from school children urging officials to supply funding to keep library branches open during a rally to save neighborhood libraries in front of the Carnegie Library of Pittsburgh's main branch in Oakland.  This is a cause we should all get behind.  Neighborhood libraries add so much to the life of a community.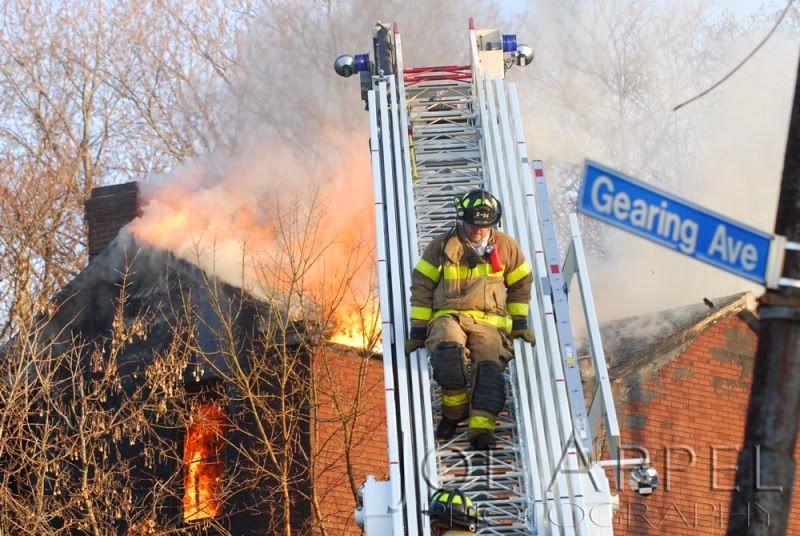 A City of Pittsburgh Firefighter descends the ladder on a snorkel truck while battling a blaze at a home at the corner of Climax St. and Gearing Ave. in Beltzhoover.  The house had stood abandoned and arson investigators were on the scene.
I was in Harrisburg a week or so ago for a story on a Pennsylvania lawmaker and his associates being arrested for alleged misuse of public funds and obstruction of justice.  It's always kind of fun to see a politician in cuffs!  We stayed on for a rally of the Pennsylvania Tea Party Patriots on the steps of the state capitol.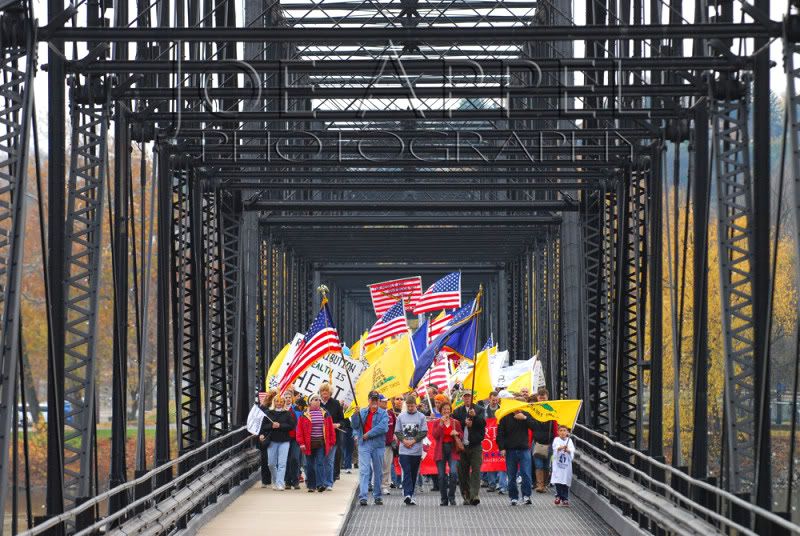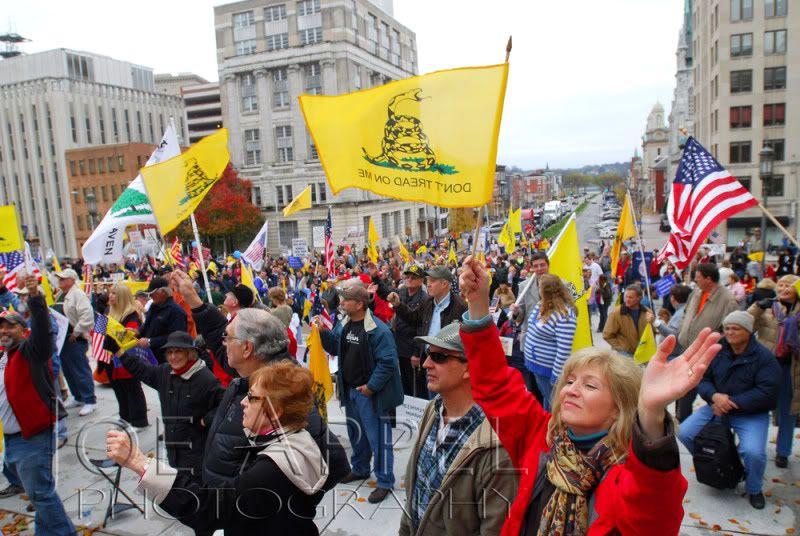 Light Up Night in Pittsburgh was last Friday.  It's the tradition start to the Holiday Season and I was at the PPG Place Plaza for the lighting of the Christmas tree in the middle of the ice rink.  Each year, somebody special is chosen to light the tree.  This year was no exception: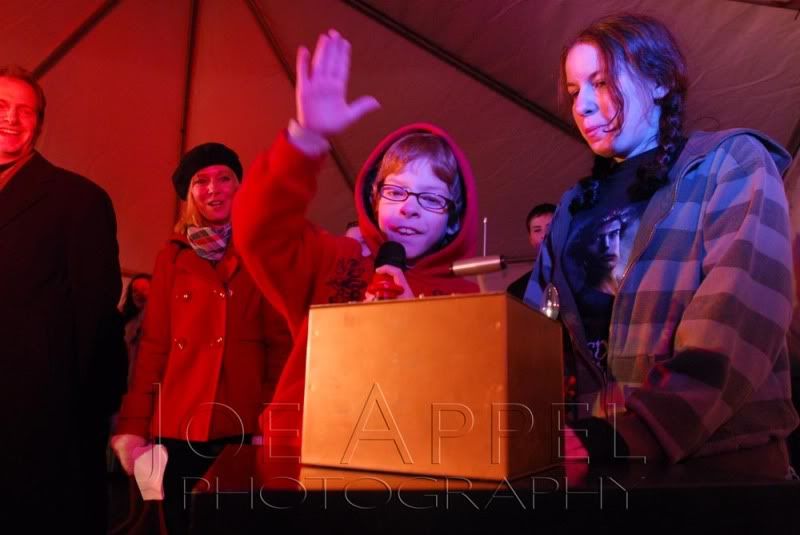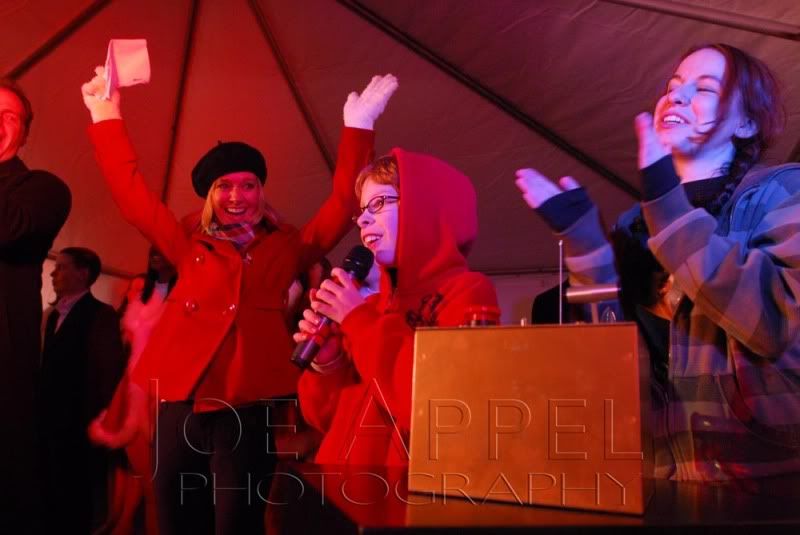 Dalton Robinson (center), 9, thanks the audience for their applause after he pushed the button to light the PPG Holiday tree at PPG Place Plaza in downtown Pittsburgh on Friday, November 20, 2009.  With Dalton are his cousin Heidi Russell (right), 18, and Dawn Pruett of the American Cancer Society.  Dalton, of Harrison Twp., is an 8-year cancer survivor.
Then to cap off a great week, we travelled to Washington County where none other than Sarah Palin was signing her new book "Going Rogue" at a Sam's Club.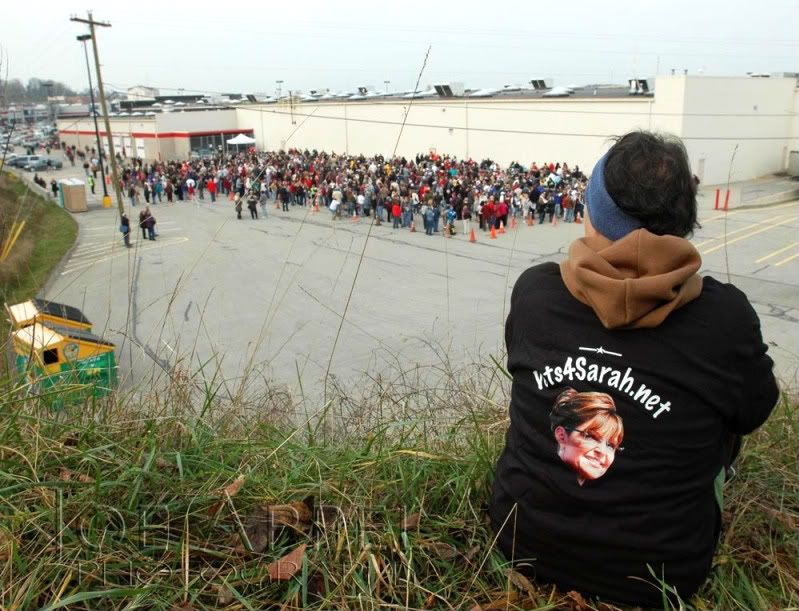 Susan Howell, 52 of Washington, PA, sits on the hillside above the parking lot of Sam's Club Washington County where fans lined up to have Sarah Palin sign their copy of her new book "Going Rogue" on Saturday.  Over a thousand people lined up to get Palin's autograph on their copy, some of them waiting outside overnight.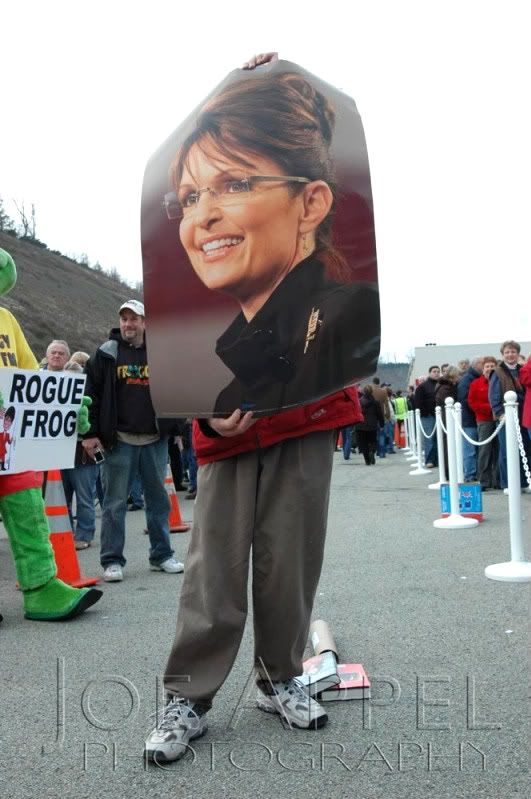 Christopher Fromme, 56, holds a poster of Sarah Palin while waiting on line for her to sign his copy of her new book "Going Rogue" at the Sam's Club Washington County on Saturday.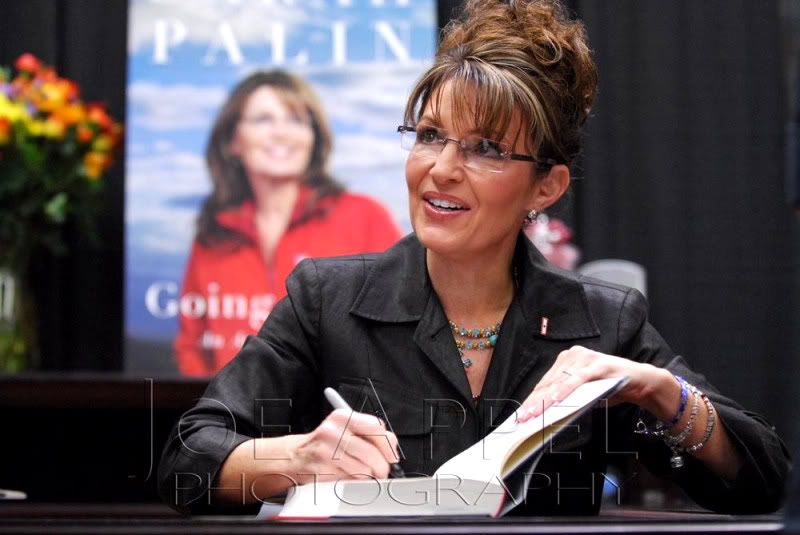 The event was tightly controlled.  No reporters were allowed in and no questions were to be asked.  We were about 6 feet from Palin and were shuffled in and out in groups of 5.  All told I had about 3 minutes to photograph her.
Lots of fun stuff in this post, thanks for making it this far.
Joe