Wow, what a snowstorm last Friday and Saturday!
I was in Aspinwall earlier in the evening when it was lightly snowing, but by the time I went outside to my car it was a full-on blizzard.  I left for home on the other side of town and made it as far as the Fort Pitt Tunnels when traffic really began to slow.  By the time I got through the tunnel traffic was at a standstill.  What a mess.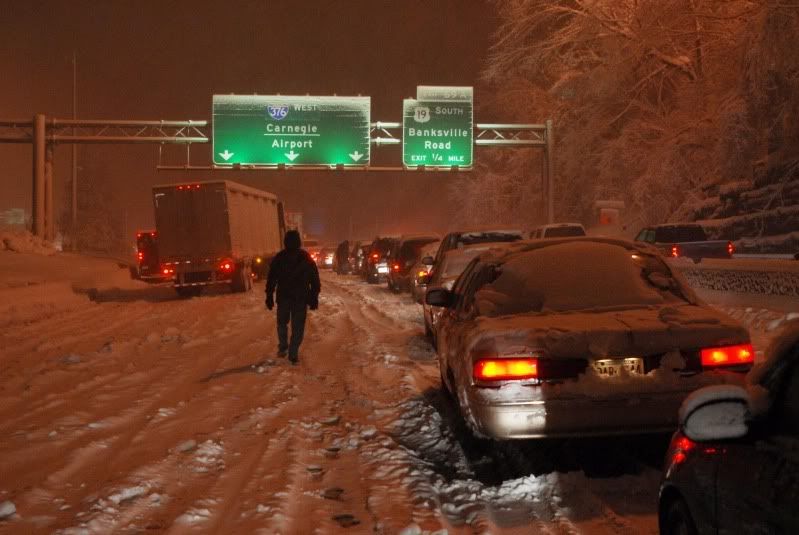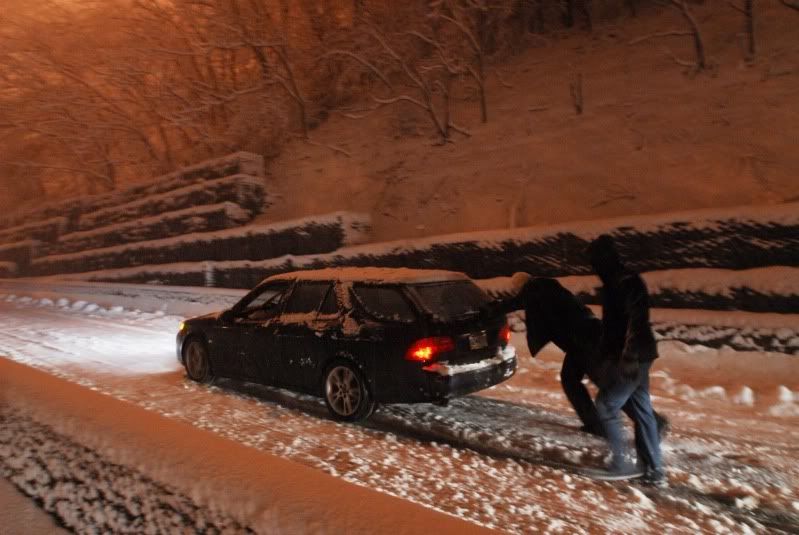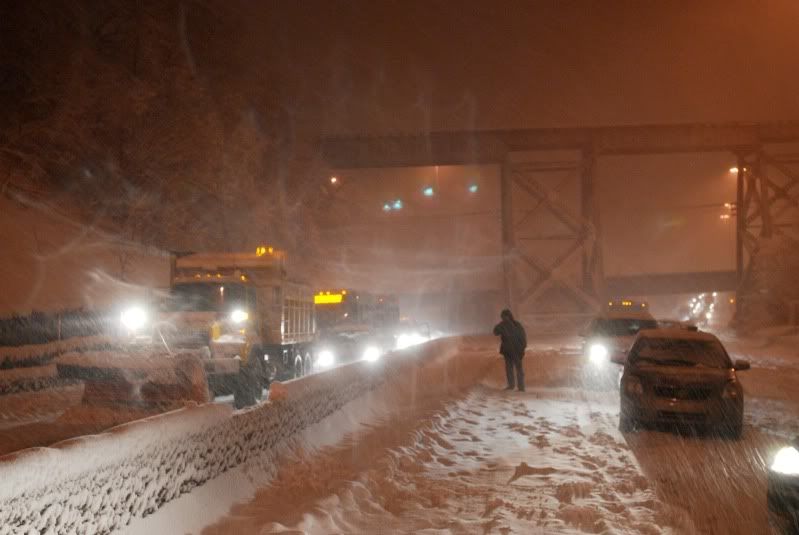 For four hours I sat in my car before the PA State Police came through with a big tow truck to clear some of the stuck tractor-trailers out of the way.  Thankfully, I had the foresight to fill my tank earlier in the day.  So between my heated seats (I'll never get another car without them), satellite radio, and the internet on my iPhone it wasn't so bad.
The two guys in the middle image were amazing.  They were helping everybody and I'd probably still be stuck if they and the PA State Police Corporal hadn't pushed my stuck car.  Thanks guys!
Once they got the trucks unstuck the Troopers had us turn around and drive back inbound on the outbound Parkway West.  It was kind of a freaky feeling.  My plan was to head back into town and try the West End Bridge.  That wasn't happening – the bridge wasn't cleared.  So I went to the office and spent the night there.
Saturday morning, after a delicious TV dinner breakfast of Fettucini Alfredo with Broccoli, I headed out to take some photos on the North Side.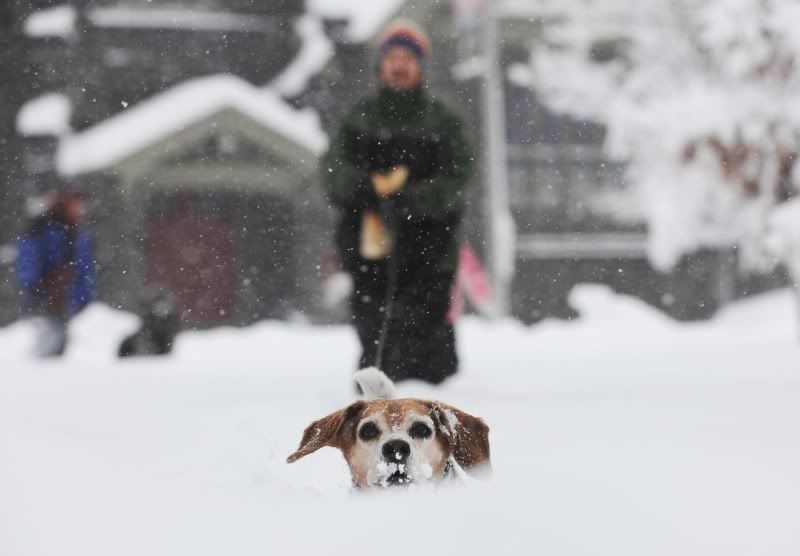 The power was out in the Mexican War Streets and neighbors were out helping each other clear snow and fallen branches.  It was a party on the streets!